"The youth is the future."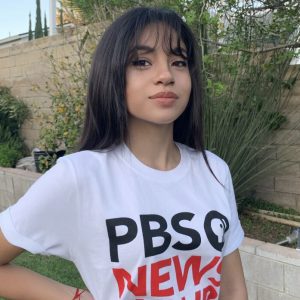 Hometown: Canyon Country, CA
PBS Mentor Station: PBS SoCal
Six-word Memoir: I did it in five.
Why did you choose to get involved in storytelling?
The youth is the future. I am committed to giving the future of America news that pertains to them in an engaging way.
What story are you most proud of?
I worked on a story with SRL at the Loyola Marymount Democratic Debate along side an amazing crew of fellow SRL reporters. I am beyond proud of my participation in this piece because it exposed me to the field that I am so passionate about.
How can youth media change the world? 
Online commutation is the best bet we have amidst this pandemic. At a time like this, social media is all the youth can turn to. If we create engaging social media posts, such as polls or questions, the youth will get a sense of engagement on the current status of this pandemic.
Who is your role model?
My best friend. He's been homeless for about 3 months after his parents decided to move to Arizona (despite not knowing if the house they wanted would be theirs). However, he still looks on the bright side of things and finds the motivation to endure through challenges.