Evan Scolnick
Evan Scolnick was spotlighted in the April 2022 Alumni Newsletter. Scolnick graduated in the 2017 class at Alonzo & Tracy Mourning Senior High in North Miami, Florida and the class of 2019 at Emerson College in Boston, Mass.
What initially sparked your curiosity to start learning and taking classes in media, production and storytelling?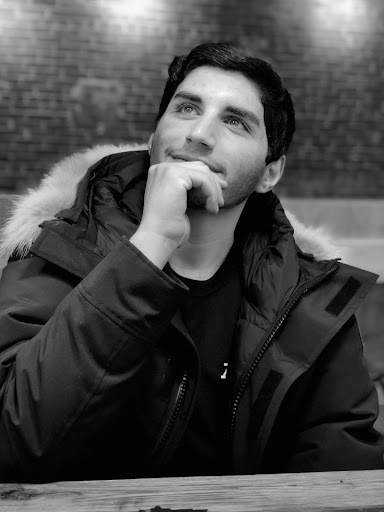 Since a very early age, I've always enjoyed joking around through video with my younger brother, Justin. And believe it or not, I actually never thought much of it; I was super into business and computer science/technology instead. It wasn't until I transferred high schools last second, just before the start of 9th grade, where I was accidentally placed in Television Production. After a few long weeks, I was absolutely hooked. I was always big into creativity and arts as a hobby, but once I realized the potential I had, paired with the stories I wanted to tell, I knew from that moment on that this was what I'd want to do for the rest of my life.
Tell us a little bit about your experience in Student Reporting Labs at Alonzo Tracy Mourning Senior High.
I started with SRL at Mourning Senior High briefly in the middle of 9th grade, then more actively throughout 11th. It was a great opportunity to discover new places, people, and their stories that we wouldn't normally know existed through our everyday lives. There were, and still are, an endless amount of these types of stories everywhere in the world, and SRL gave us that opportunity to uncover and tell them no matter what, where or when.
So you're now a Production Assistant for Marvel Studios. How did you get into it and what attracted you to take the position?
I've been a fan of Marvel Studios since Iron Man in 2008, and as I got into filmmaking as a freshman, I had such high regard for their movies and studio as a whole. The films kept getting bigger, crazier, and the next more successful than the last. Everyone I told about me aiming to work there one day definitely took it as more of a pipe dream than a reality, but since 9th grade, I was set. I continuously held onto that goal as a senior and let that drive me as I made my way to and through Emerson College. I loved working on my short films and other projects there, but I wanted to be working in the industry so badly that I spent the entirety of two summers taking classes online and locally to fill in the college credit I'd need to graduate as early as possible: Two years, three months, start to finish. 
By December 2019, Marvel Studios had already released Avengers: Endgame, one of the most massive movies of all time; so I knew that if I was going to start somewhere, why not aim for the top of the top. I was pretty excited to finally be out of school, and then a few months later… Covid hit, and productions started shutting down one after the other. But I wasn't going to let that stop me. After almost a year straight of pure focus, determination, and an infinitely insane amount of networking, I'd get the call where I found out I'd be joining Marvel Studios' Hawkeye. There I'd get to be on giant sets, learn first-hand what it's like to be on movies and shows at this enormous scale, and surround myself with people who may end up helping me in moving forward with my career; this was only the beginning.
What sorts of advice would you have for young people following in your footsteps, who want to pursue a similar path?
You have to be bold, persistent, and give it more than your all. You have to constantly and creatively be on the lookout for opportunity, be open-minded, and most importantly, see the bigger picture. I can't speak for every type of career, but for film and TV, there's no right way to climb up that ladder. Your inventiveness, grit, and prowess will be what brings you up there, always.