Three graduating seniors on what's next after high school
We're approaching the most anticipated time of the year for seniors: graduation. Although this can be confusing for many students, it's also a time to celebrate. We asked three graduating students from our network about their college plans after graduation.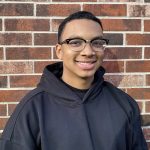 Tyler Pullum is a senior at Shadow Creek High School in Texas and co-hosts the third season of On Our Minds, our podcast on teen mental health.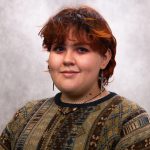 L. Ramos is a senior at the Trumbull Career & Technical Center in Ohio. They also recently produced a piece about the health impacts of a train derailment in East Palestine, Ohio. They also competed in a User Design event through Adobe XD.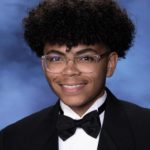 Javier Chevalier is a senior at Brentwood High School in New York, has participated in several SRL Rapid Responses and challenges, and was accepted into 10 colleges.
---
Where are you going to college? 
Javier: Suny New Paltz
Tyler: The University of Texas at Austin
L. Ramos: The Ohio State University
What have you decided to study in college?
Javier: I still haven't put the final stamp on what I should major in but I'm leaning on double majoring in digital media studies and journalism. 
Tyler: Radio-Television-Film (I might do a double major but I'm not sure in what though.)
L. Ramos: Moving Image Production with minors in Film Studies, Theatre, and Spanish!
Why did you choose to attend college directly after high school?
Javier: I chose to go to New Paltz because the major that I'm going for (digital media studies and journalism) is great and it has a big amount of focus on it. 
Tyler: Well, it's actually a funny story. I didn't initially choose to attend college directly after high school. I planned on going to work or the military and saving money to be able to work in the film industry. I didn't think I would get into one of my top choices for schools and I honestly gave up applying for schools. I only applied to UT Austin and that wasn't guaranteed. I don't know what I was thinking now that I look back. Thank god I got into UT. But I chose to go to college straight after because the way I see it, this is going to be a time where I can really experiment with different career paths and hobbies and skills and find my community and network.
Is there any specific reason you chose the college that you did? (Major, scholarships, etc)
Javier: [Suny New Paltz] gave me a generous amount of scholarship money that can help me save in the long run.
Tyler: I had only applied to the University of Texas and additionally they have one of the best-ranked film programs in the country, I love Austin. It's not too far from home, in-state tuition is a plus and there's a growing community in Austin centered around film, music, and tech. Also, UT Austin is such a well-rounded school with good academics, student life, and sports, it's definitely a school to be proud of, and the alumni network is great. 
L. Ramos: I love the way they have my major set up, for Moving Image Production you get to study 4 different categories of filmmaking – experimental, documentary, narrative, and animation– and then you zero in on one as a senior thesis! The connections in Columbus are great and my sister lives there!
Did you feel any anxiety when trying to decide what to do after high school?
Javier: I had so much anxiety when choosing a college because this was something that was going to change my life whether it was for the better or worse. I also had many colleges that accepted me and all were great schools. 
Tyler: I did, and I still do. I wonder if it will be worth it to pursue something that I consider my calling or if I should do something that is more financially stable. I couldn't imagine myself doing anything other than something creative with my life. But at the same time, I know that I'm more than capable of handling anything that gets thrown at me and that I am well-equipped enough to handle myself. 
L. Ramos: A little bit, I really didn't know where I was going to end up and the lack of scholarships I have received makes me anxious about the affordability of where I'm going, but I'm living with my sister to cut costs.
How has SRL helped you become who you are today?
Javier: Having SRL be a part of my school has helped me learn the basics and helped me with learning how to gather information and speak about it. Having the rapid responses and other video-type assignments with SRL also helped me with communicating and learning more about others. 
Tyler: SRL has given me invaluable connections and opportunities to grow my network and portfolio. The opportunities I have been given through this program and the great people I have met are things that I hold in high regard and that I'm very very grateful for. 
L. Ramos: SRL has helped me become a better journalist and friend. Through the 2022 Summer Academy, I have made such good friends and connections that I still talk to almost every day! SRL has given me opportunities and new perspectives that I would've never gotten!
What is one journalism or storytelling-related accomplishment you are most proud of?
Javier: My biggest accomplishment is definitely being invited to the Media Literacy Twitter event. I was able to talk to a room of 50 students and talk to them about the future of news and how we as the younger generation can use our voice for good. 
Tyler: Being able to interview Hank Green and the Secretary of Education Miguel Cardona has been the highlight of my year so far.
L. Ramos: I'm most proud of creating a promotional video for the non-profit that runs the Ohio State Reformatory! It was created in my Junior year and placed 7th in the Nation through BPA (Business Professionals of America) and got me a trip to Dallas, Texas for Nationals!
What are your goals for college?
Javier: My biggest goal for college is to gather as much information as I can. Learning to be more responsible and learning all the information I need to be successful in the world of journalism. 
Tyler: I want to graduate debt free. (AMEN!!!) But I also want to establish worthwhile connections and build a network of people that are driven and making bold choices with their art in both film and music. I also want to study abroad and push myself creatively as well as put myself out of my comfort zone more often. I really want to make a name for myself. 
L. Ramos: My goals for college are to branch out into creative storytelling/filmmaking, rejoin choir and theater, make friends/connections in the industry, and study abroad!!
Do you feel prepared for college? What are some things you have done or can do to feel better prepared?
Javier: As of right now I don't feel prepared for college because something in my head is still scared to move on to a new level of life. I'm ready for the responsibility but I am scared that I may not have fun with what I'm doing. Things I can do to feel better is knowing that if I stay true to myself then my college experience is going to be well. Also when I visited the campus I got to know some people so when the first day comes I have people to help me navigate.
Tyler: I'm as prepared as I'm gonna be, that's how I feel. I think it's less about feeling "prepared" for college and more about feeling ready to make such a big change in my life. In high school and as a minor especially, so many things are left in the air in terms of your circumstances. But being in college, being on your own, and having to deal with the outcomes of your decision is a sobering thought. There is nobody there to give you that safety net that you've been used to for the past 18 years. I think that once again, building my portfolio and putting myself out there is what I need to work on over the summer, in addition to saving money. 
L. Ramos: I feel slightly prepared, I've taken CCP (college-credit plus) courses in high school and I'm in the Humanities Scholars of OSU so I feel like once I get a sense of community I will be better prepared. Attending orientation and keeping up to date with what I'm supposed to be doing through my college portal is also helpful! I also think spending more time in Columbus would help me to feel more comfortable as well.