Moments of Truth Digital Series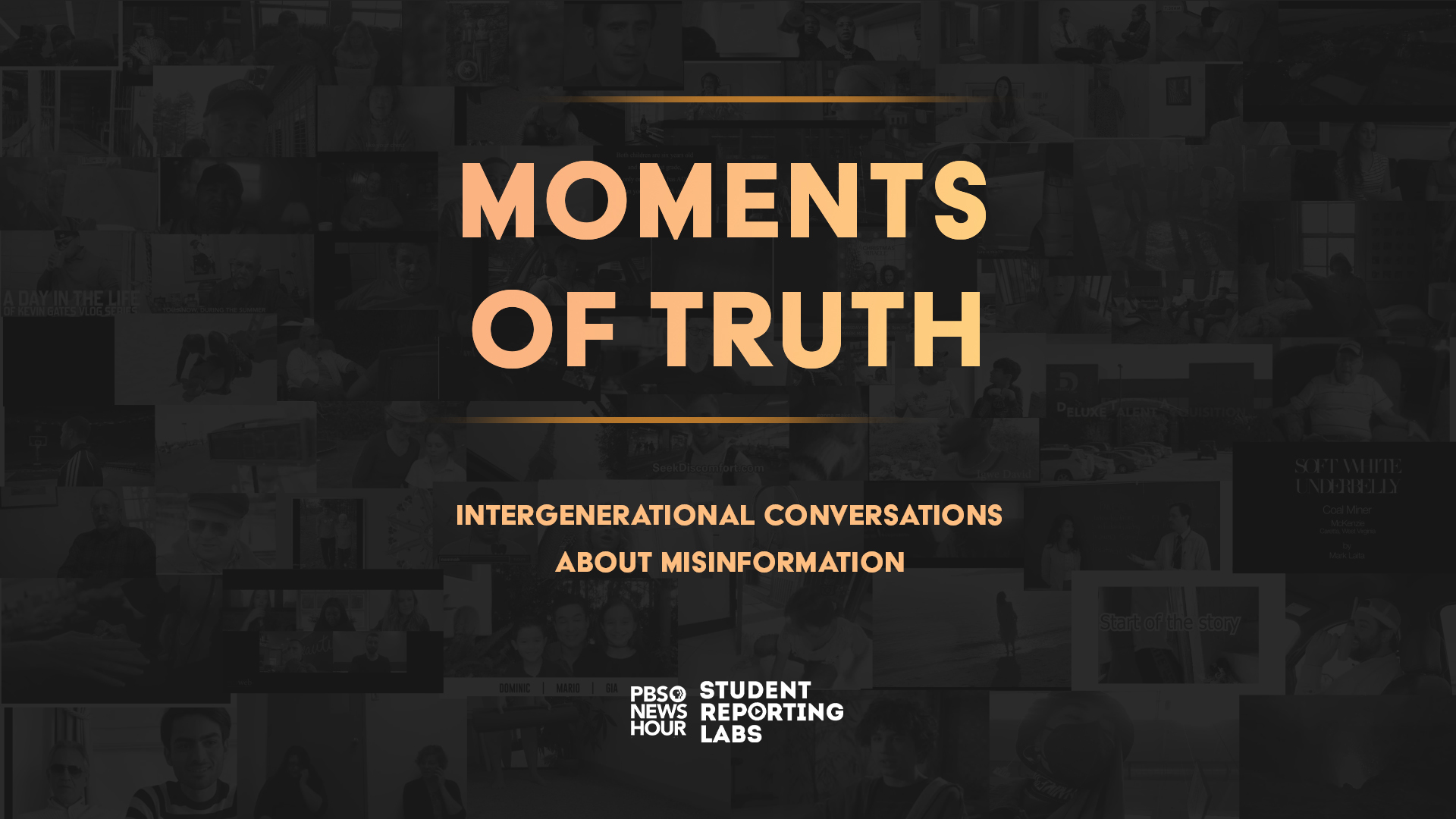 Moments of Truth is a digital series exploring misinformation and showcasing intergenerational conversations about facts, information, and truth. 
Watch the episodes below:
In this episode, Mary Christa Smith from Park City, Utah sits down with her child, Marley, a college student at the University of Utah, to talk about the hesitancy to vaccinate them as an infant. At the time of their birth, a now-retracted article was widely distributed in the Lancet journal about the possibility that the MMR (measles, mumps, rubella) vaccine could cause autism in children.
In this episode, single mom Karen Robertson from Iuka, Mississippi talks to student reporter Makenna Meade about her journey to disprove conspiracy theories she once believed. Now Robertson is writing a children's book about critical thinking and learning to help young children like her daughter.
In this episode, Viet Fact Check colleagues Steph Doan and Nick Nguyen meet for the the first time in person to talk about misinformation in the Vietnamese American community.
In this episode, David Morrill of Portland, Oregon talks to his father about being involved in conspiracy theory communities online until a mental health crisis forced him to confront his beliefs.
In this episode, Tionna Haynes talks to student reporter Bridgette Adu Wadier in Chicago, Illinois about being harassed on an anonymous messaging platform after organizing racial injustice protests on campus.
This series was made possible with support from the Google News Initiative.