Educators share their experience at SRL's Teacher Workshop training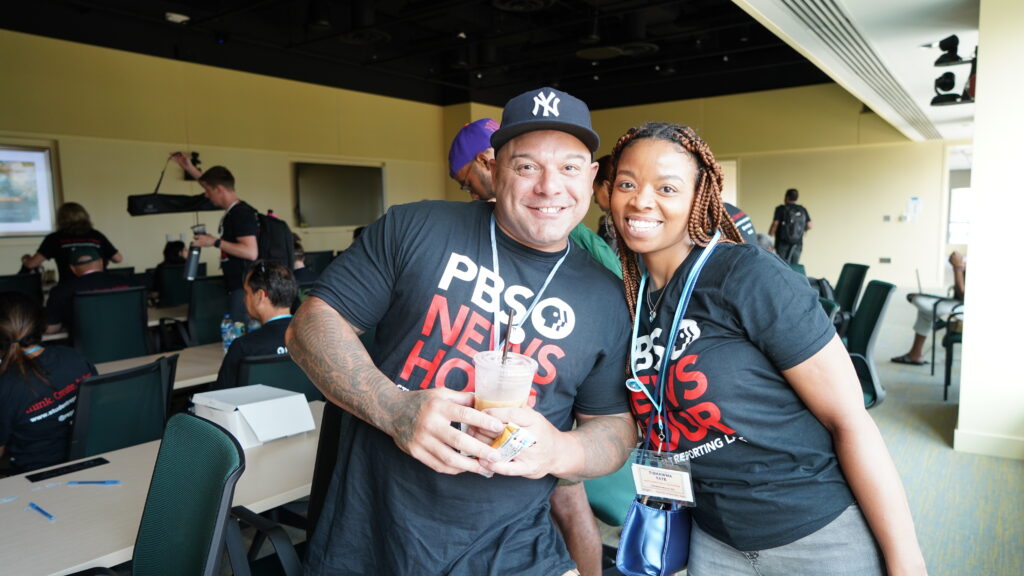 By Einav Tsach 
Arlington, VA — 40 educators from across the country gathered in the Washington, D.C. area for the annual PBS NewsHour Student Reporting Labs Teacher Workshop. The four-day training was held in late July at WETA headquarters.
Throughout the week, teachers gained a deeper understanding of video journalism through hands-on training led by SRL staff, focusing on podcasting, three-camera setup, motion graphics, scripting, and more. They also learned about the resources and support available from the Student Reporting Labs team throughout the year.
"I did the teacher workshop in 2018, and I will say it is, to date, still the best professional development I've ever done," said Ashley Porter, a video production teacher at DC International School in Washington, D.C.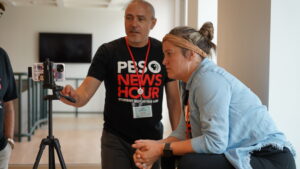 Applying the skills they learned, educators worked in small groups to film and edit short videos discussing student mental health, the current challenges teachers face, and how their students inspire them. Teachers interviewed one another and captured educator perspectives going into the new school year — some of which were shared on PBS NewsHour digital channels.
"Every time I come here, I leave feeling what I'm doing matters," said Robert Casas, an educator at Westview High School in San Diego, California.
Concluding the event, teachers learned about SRL's student prompts for the upcoming 2023-24 school year and reflected on their experience.
"This has been a life-changing experience for me as an educator, and I can't wait to go back to the classroom so my students get this experience that I was able to get," said Nancy Frazier, a teacher at Tierra Del Sol Continuation High School in Bakersfield, California.