PBS NewsHour Student Reporting Labs partners with WETA Well Beings for Youth Mental Health Podcast Series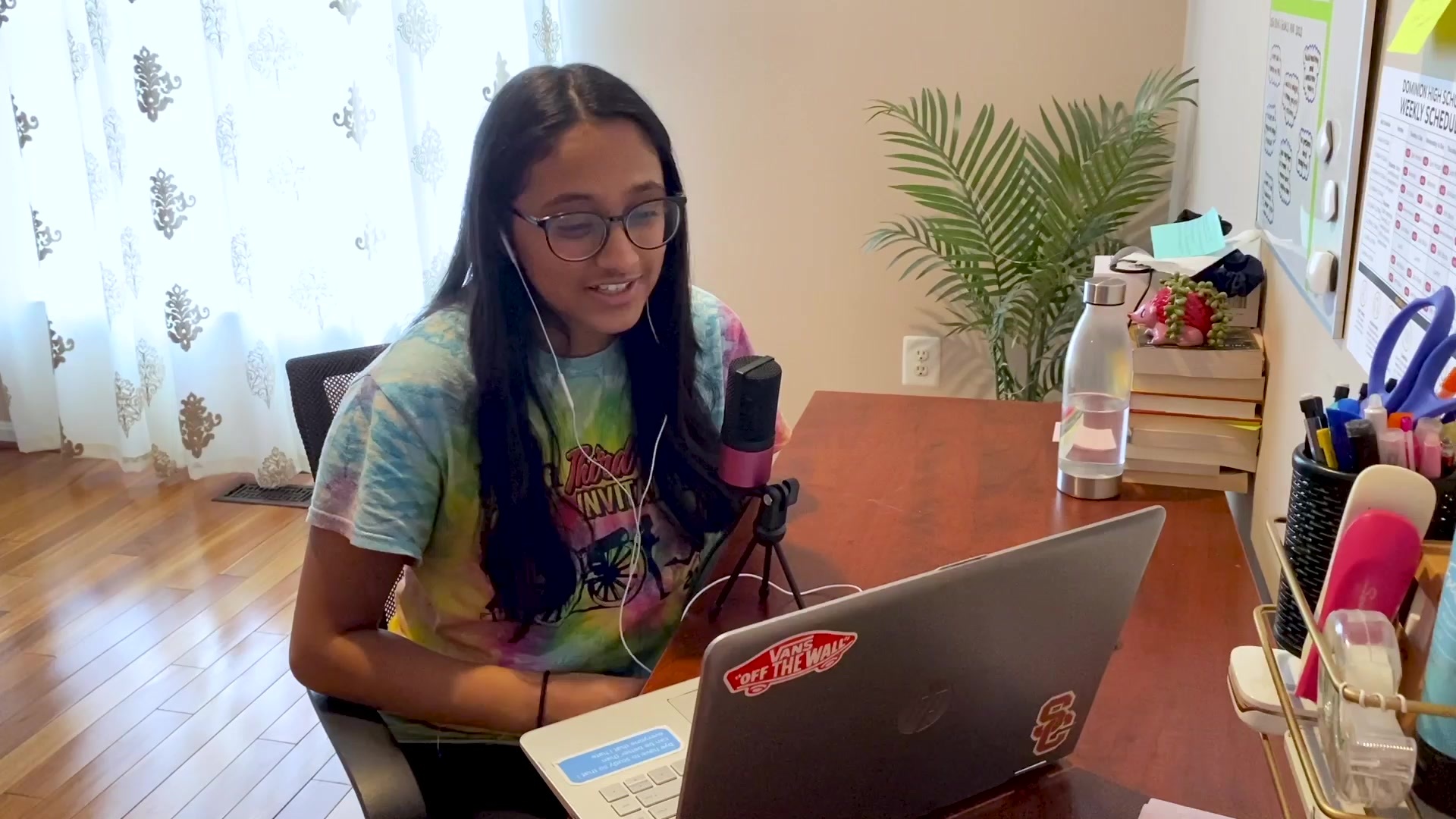 February 2021
Arlington, Va.–– As part of its ongoing partnership with WETA Well Beings, PBS NewsHour Student Reporting Labs (SRL) will debut a special podcast series on youth mental health in the spring. Well Beings is a multi year mental health public awareness campaign led by WETA, the national capital region's major public television organization. 
SRL will work with student reporters from the program's national network of schools to package audio stories from around the country into thematic episodes about the mental health challenges young people face — such as social isolation, OCD, depression, and the impact of racism. A student host and mental health experts will provide continuity, context, and important mental health information to listeners. The outcome will be a wellspring of authentic stories about the teenage experience, which will connect, educate, and inspire listeners of all ages.
Building on SRL's success in covering mental health topics, the podcast will be produced using stories that students pitch through a mental health podcast curriculum and will aim to debut in time for Mental Health Awareness Month in May, with production taking  place over this winter. Led by SRL Youth Media Producer Briget Ganske, the podcast series will capture student voices and aim to provide ways to overcome mental health challenges. 
"Mental health has been top of mind for teens over the last decade in which we've shared our curriculum with educators and schools across the country," says Leah Clapman, SRL founder and managing editor of education for the PBS NewsHour. "The pandemic has especially pushed mental health challenges to a whole new level and we are proud to showcase the voices of young people, who are often not represented when the issue of mental health is discussed in the media."
Since 2009, SRL has supported students in telling stories about their communities and about the issues that have impacted them,  Pew Research Center survey conducted in 2019, most U.S. teens reported seeing anxiety and depression as a major problem among their peers.
To learn more and to share this opportunity with students, please visit our project assignment. 
About PBS NewsHour Student Reporting Labs
Now in over 160 middle and high schools, Student Reporting Labs (SRL) is a national youth journalism program and public media initiative that trains teenagers across the country to produce stories that highlight the achievements, challenges, and reality of today's youth. SRL creates transformative educational experiences through video journalism that inspire students to find their voice and engage in their communities. Since 2009, SRL youth media producers have helped students place over 100 video news reports on PBS NewsHour's nightly broadcast and more on local media outlets. Visit www.studentreportinglabs.org to learn more.
About PBS NewsHour
For more than 40 years, millions of Americans and citizens of the world have turned to the PBS NewsHour for the solid, reliable reporting that has made it one of the most trusted news programs on television. PBS NewsHour is a production of NewsHour Productions LLC, a wholly-owned non-profit subsidiary of WETA Washington, DC, in association with WNET in New York. More information on PBS NewsHour is available at www.pbs.org/newshour. On social media, visit PBS NewsHour on Facebook or follow NewsHour on Twitter. 
About Well Beings
The Well Beings campaign addresses the critical health needs of Americans through broadcast content, original digital content, and impactful local events. The multi-year campaign, created by WETA Washington, D.C., brings together partners from across the country, including patients, families, caregivers, teachers, medical and mental health professionals, social service agencies, private foundations, filmmakers, corporations and media sponsors, to create awareness and resources for better health for all.. For more information, visit https://wellbeings.org. 
About WETA
Founded in 1961, the Washington Educational Telecommunications Association (WETA) is the leading public broadcasting station in the nation's capital, serving Virginia, Maryland and the District of Columbia with educational, cultural, news and public affairs programs and services. WETA hosts the production of the PBS NewsHour, a classical music radio station, and programming that focuses on the United Kingdom. Learn more at https://weta.org.