PBS NewsHour Student Reporting Labs makes storytelling curriculum available on Mizzen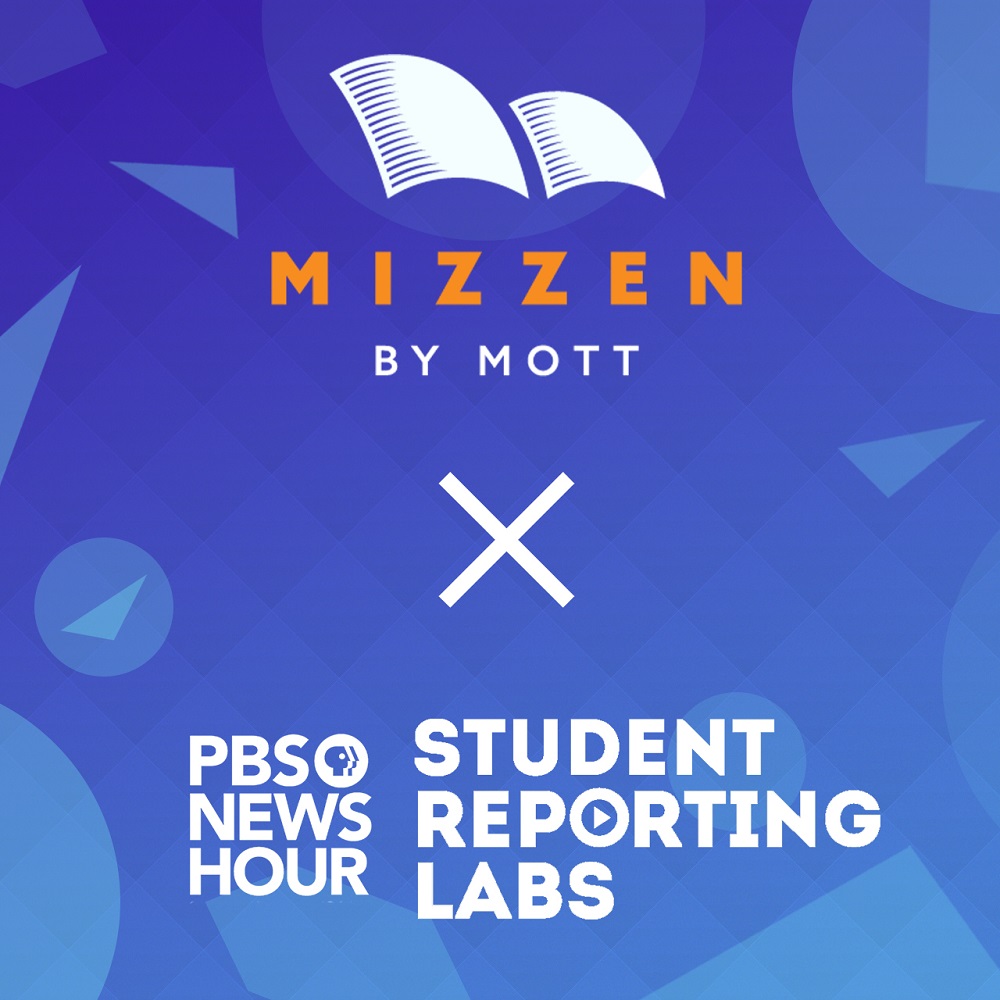 November 12, 2021
Arlington, Va.— PBS NewsHour Student Reporting Labs (SRL), with support from the Mott Foundation, has made its award-winning curriculum and lesson plans available on the Mizzen by Mott app to reach afterschool program leaders across the country.
SRL will support a cohort of afterschool programs that use Mizzen by providing one-on-one support from SRL youth media producer Mohammad Pasha, who will bring SRL's youth journalism activities to afterschool settings.
Afterschool program leaders and Mizzen app users are invited to learn how to participate during a webinar on Wednesday, November 17 at 10am PT / 1pm ET. The webinar will go over SRL's lesson plans on the Mizzen platform, as well as introduce key members of the SRL team.
SRL's video journalism curriculum offers engaging activities, lesson plans, and video production tutorials geared toward middle and high school students. From podcasting recording to complex video news segments, SRL provides opportunities for all young people to tell the stories that matter to them and their communities while bolstering their media literacy skills.
Register / RSVP to attend the webinar here.
About PBS NewsHour Student Reporting Labs
Now in over 170 middle and high schools, Student Reporting Labs (SRL) is a national youth journalism program and public media initiative that trains teenagers across the country to produce stories that highlight the achievements, challenges, and reality of today's youth. SRL creates transformative educational experiences through video journalism that inspire students to find their voice and engage in their communities. Since 2009, SRL youth media producers have helped students place over 100 video news reports on PBS NewsHour's nightly broadcast and more on local media outlets. Visit www.studentreportinglabs.org to learn more.
About Mizzen by Mott
Mizzen by Mott is a desktop and mobile app for the afterschool field that provides content that inspires, engages and sparks learning in young people. Mizzen offers activities from premier organizations like NASA, Jazz at Lincoln Center, STEM Next and the California Academy of Sciences. The app connects high-quality activities with powerful afterschool management features, making Mizzen an all-in-one tool that helps strengthen afterschool programs. Supported by the Charles Stewart Mott Foundation, Mizzen is available at no cost to afterschool and out-of-school-time professionals. You can connect with Mizzen at www.Mizzen.org, like us on Facebook, and follow us on Twitter and LinkedIn.