SRL Connected Educator of the Month | January 2019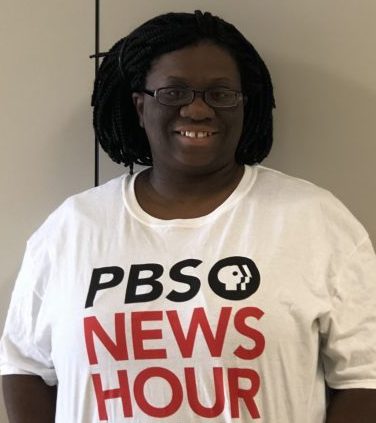 Altamese Osborne started a Lab with her students at Aldine Senior High School in Houston, Texas two years ago. Her tireless work is centered around preparing her students for the professional broadcasting field, and teaching them how to examine all aspects of storytelling to create great journalism.
What is your teaching philosophy when it comes to storytelling?
One of the biggest complaints I hear from my students is how outsiders, who know nothing about their community, claim to be expert reporters on the issues pertaining to their community. In response to this, I try to remind my students to be the ones to own and report on their stories, that no one else can tell their stories better than they can.
How can student journalism help promote a greater understanding of the world?
Student journalism gives the youth a window into what other people, both young and old, are going through all over the world. By engaging with student journalism, youth become aware of issues happening on the other side of the world, and empathize with youth who are going through the same issues that they are going through.
How can we get youth more interested in the news?
Many times, the news is reported through an adult lens. I see an opportunity for student-led segments in everyday newscasts, focusing on issues relevant to youth. For example, a popular newscast in Houston, KHOU 11, could reserve a segment for youth news.
What would life look like without public media?
Have you ever been one of a group of cars stopped at a broken, blinking red light, not knowing which direction to go? That's what life would look like without public media.