SRL's Homegrown Fellowship Announces 2020 Class
ARLINGTON, Va.––Eight students across the D.C. and Virginia area convened for the 2020 class of PBS NewsHour Student Reporting Labs's Homegrown fellowship.
Entering its third year, the fellowship serves to elevate and support the next generation of video journalists in the national capital region. Over four months, students will receive professional training from video journalists with Student Reporting Labs, which serves high school students nationwide. While producing broadcast-worthy video news segments, students will acquire and hone skills in writing, video production, and editing.
This year's fellows will profile first-time voters in the run-up to the 2020 U.S. presidential election. The fellowship will culminate in a video premiere event at the headquarters of WETA, which produces the PBS NewsHour, later this year.
About the Students: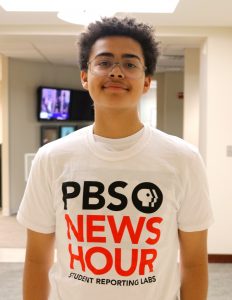 Alex O'Sullivan
Alex is a sophomore at BASIS DC Public Charter School in Washington, D.C. He likes storytelling and writing about politics, race, and sports. Alex wants to improve upon his video journalism skills to be a more well-rounded journalist. Alex hopes to study law, social studies, and political science to prepare for a career involving the law and politics. He writes poetry and plays baseball year-round, and likes to play football recreationally with his friends. Alex is a board member and delegation leader for YMCA's D.C. Youth and Government program and is one of two student representatives for the D.C. State Board of Education.
Bridgette Adu-Wadier: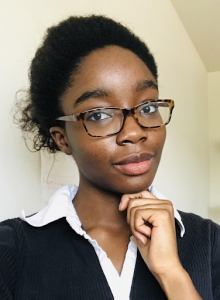 Bridgette is a junior at T.C. Williams High School in Alexandria, Virginia. Her love for books and storytelling drew her to journalism, as it was an opportunity to continue exploring the power of local politics and underrepresented voices. She hopes to pursue broadcast journalism and social science research at Northwestern University, her top school. She dreams of becoming an investigative journalist reporting on education. Bridgette does freelance graphic design and is often found catching up on her reading. She is an editor for her school newspaper, host and co-founder of the local news discussion show at her school and a reporter for several other publications.
Emilio Tognelli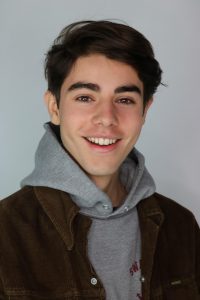 Emilio was raised in South America and has grown up bilingual. He now lives in Virginia and is a junior at Arlington Tech High School. He chose Arlington Tech for its project-based learning approach and its television production program. His interest in video production began in middle school, making short movies and entering contests with his friends. He continues making videos and expanding his skills, moving onto more significant topics, such as broadcast journalism and creating documentaries. Emilio hopes to pursue a degree in multimedia, graphics, or communications. He participates in his school leadership team and also plays in a rock band, which someday hopes to leave the basement.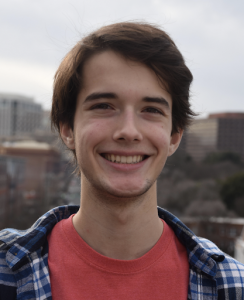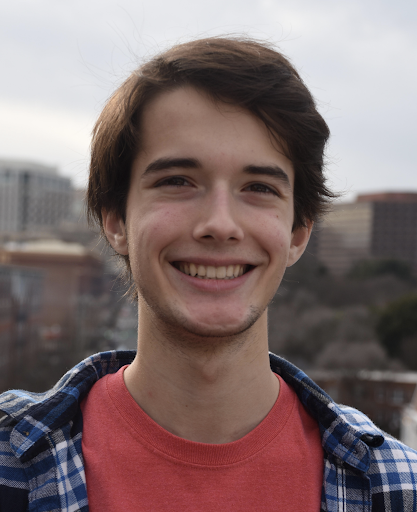 John Barnes
John is currently a junior at H-B Woodlawn Secondary Program in Arlington, VA. He is excited to learn more about journalism and news production throughout his experience at Student Reporting Labs! John is an active member of his school community and enjoys playing Ultimate, acting in school productions, participating in Model U.N. (United Nations), and composing music. As a filmmaker, John has achieved various honors, such as a Best Documentary Nomination at the All American High School Film Festival for A Passover Story (2019), and the Best Documentary Award at the Arlington Student Film Festival for Goodbye, Vacation Lane (2018).
Khulan Erdenedalai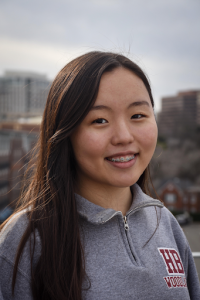 Khulan is a current junior at H.B. Woodlawn Secondary Program in Arlington, VA. Her interest in filmmaking began in third grade, when she was recruited to be part of her school's news team shortly after immigrating to the U.S. from Mongolia. Since then, she has directed, filmed, and earned honors for numerous films, ranging from documentaries to narratives. At school, Khulan co-runs Momentum Films, an initiative that produces and distributes documentaries for local non-profits. She also engages in Model U.N. (United Nations) and Young People of Color Club. Her other hobbies include making art and playing volleyball with her friends. Khulan dreams to one day travel the world with her camera, and document all its beauty.
Liam De Luce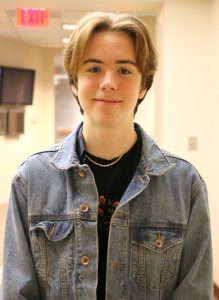 Liam is a freshman at Woodrow Wilson High School. He has made several documentaries in the past, one of which is on the Iranian Revolution and was a finalist in the National History Day Competition. He is interested in current events as well as history and is excited to learn more through his fellowship at the PBS NewsHour Student Reporting Labs.
Reina Cooper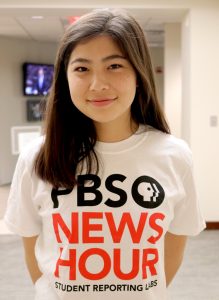 Reina is a junior at Washington-Liberty High School in Arlington, Virginia. She has always been interested in journalism and has loved writing from a young age. Recently, Reina has become interested in podcasts and started a podcast club at her school where she produces stories to share with her school and community. She is excited to be part of the Homegrown team to explore video journalism and to work with others who are passionate about video and storytelling. Reina is part of Model General Assembly and the field hockey team at school. She loves thrifting clothes and reworking them, and loves fashion and sewing. Reina hopes to combine her interest in fashion with journalism in the future. 
Sophia Kianni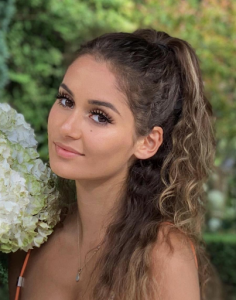 Sophia is a senior at Thomas Jefferson High School for Science and Technology in Alexandria, Virginia. She is interested in journalism because communicating environmental knowledge about climate change is important to her. Her passion for the environment began after she witnessed the devastating effect pollution was having on her parents' home country, Iran. She works on the Fridays for Future USA national media team and the This is Zero Hour national partnership team. She loves storytelling and excerpts of her speeches have been featured in news outlets like The Guardian, Reuters, Teen Vogue, and The Washington Post. She hopes to continue raising awareness of the climate crisis.
---
About SRL
PBS NewsHour Student Reporting Labs (SRL) is building the next generation of video journalists by connecting educators with an innovative video journalism curriculum and network of public broadcasting mentors to develop digital media, critical thinking, and communication skills while producing original news reports from a youth perspective. Over 150 schools across 46 states and the District of Columbia participate, reaching 3,000 students. Over the last decade, SRL youth media producers have helped students place over 50 video news reports on the PBS NewsHour's nightly broadcast and more on local media outlets. Visit www.studentreportinglabs.org to learn more.
About PBS NewsHour
For more than 40 years, millions of Americans and citizens of the world have turned to the PBS NewsHour for the solid, reliable reporting that has made it one of the most trusted news programs on television. PBS NewsHour is a production of NewsHour Productions LLC, a wholly-owned non-profit subsidiary of WETA Washington, DC, in association with WNET in New York. More information on PBS NewsHour is available at www.pbs.org/newshour. On social media, visit PBS NewsHour on Facebook or follow @NewsHour on Twitter. 
About PBS
The Public Broadcasting Service, or better known as PBS, was established in 1969 and has grown to 350 member television stations. PBS distributes a number of television programs that speak to children and families, from Mister Roger's Neighborhood and Sesame Street to Downtown Abbey and This Old House. According to Nielson Media Research, PBS reaches over 80% of households in the United States.
About WETA
The Washington Educational Television Association (WETA) is northern Virginia and Washington, D.C.'s local PBS station. Founded in 1961, WETA produces a wide range of educational, cultural, news and public affairs programs and services, including the WETA UK channel (dedicated to British programming) and WETA 90.9 Classical Music (a radio station).
Support Provided By
The MacArthur Foundation, The Latino Community Foundation, and The American Graduate: Getting to Work initiative, public media's long-term commitment, made possible by the Corporation for Public Broadcasting (CPB) to help young people succeed in school, career, and life.
Media Inquiries
Marcus Markle, Communications Manager, mmarkle@newshour.org
Elis Estrada, Director, eestrada@newshour.org