Student Reporting Labs releases new season of Murrow Award-winning podcast 'On Our Minds'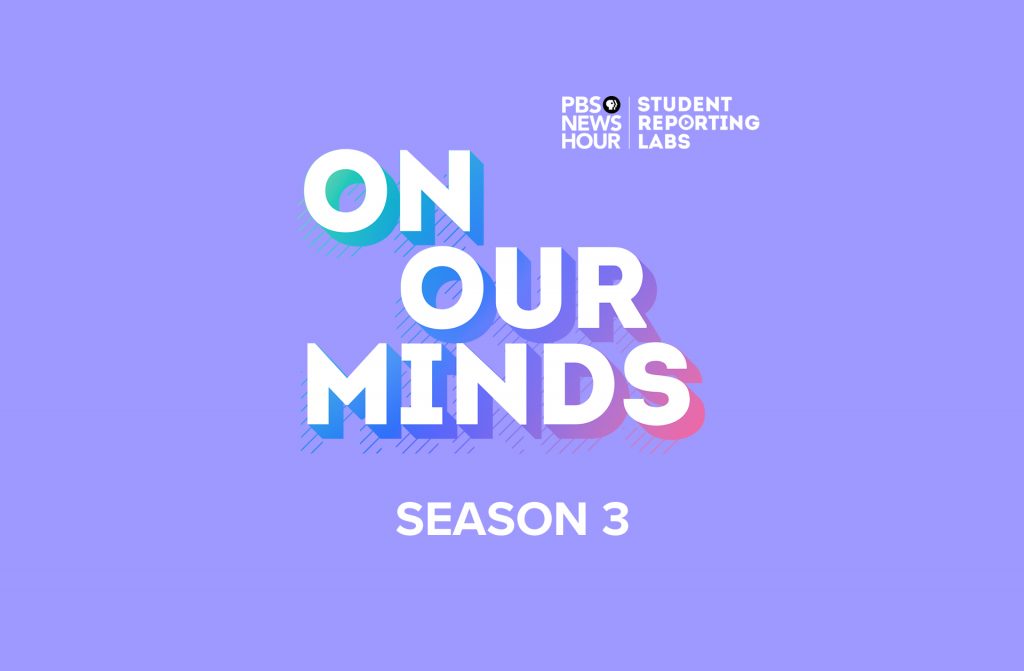 Arlington, Va.—Following the success of seasons 1 and 2 of On Our Minds, PBS NewsHour Student Reporting Labs (SRL) is pleased to announce the production of season 3 of the award-winning podcast, with the debut of new teen hosts Ashley He and Tyler Pullum.
The U.S. government health task force recently  recommended screening for mental health challenges for all Americans over the age of 3 and the U.S. Centers for Disease Control & Prevention (CDC) found that 37% of teens continue to battle mental health challenges resulting from the coronavirus pandemic. 
"Mental health continues to be top of mind for people of all stripes—especially young people," said Briget Ganske, lead producer of the podcast.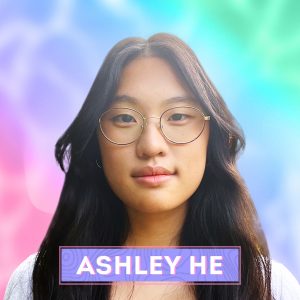 New podcast host Ashley is a 16 year-old junior at Upper Arlington High School in Columbus, Ohio. "I'm so excited to use this opportunity to really highlight a variety of perspectives on different topics," said Ashley. "The more we talk about our issues and mental health as a whole, the stronger we become."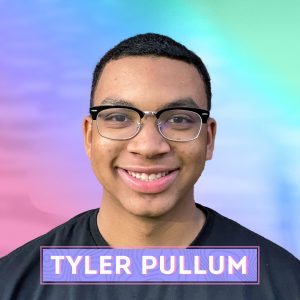 "I applied to be a host because I loved the way that the past hosts were able to connect with the audience around topics of mental health in a way that felt authentic and relatable," said new host Tyler Pullum. Tyler is a 17 year-old senior at Shadow Creek High School in Pearland, Texas.
The team is excited about the new original theme song composed by 16 year-old sophomore Jackson Tiedens of Black River Falls High School in Wisconsin.
Season 1 of On Our Minds was recently honored with a Edward R. Murrow Award, one of the most prestigious accolades in the journalism field.
Educators are invited to utilize SRL's audio storytelling prompt in the classroom to encourage students to contribute content to the effort and for their own development, using it as a way to cope with mental health challenges.
Listen to the new season's first episode, "Passing the Mic" out now wherever you get your podcasts.
And catch up on the last two seasons: https://studentreportinglabs.org/on-our-minds 
The new season is made possible by the Arthur Vining Davis Foundations and the series continues to be supported by the Well Beings Initiative of WETA.
About Student Reporting Labs
Student Reporting Labs (SRL) is a national youth journalism program and public media initiative of the PBS NewsHour and WETA that trains teenagers across the country to produce stories that highlight the achievements, challenges, and reality of today's young people. SRL creates transformative educational experiences through video journalism that inspire students to find their voice and engage in their communities. Since 2009, SRL youth media producers have helped students place over 100 video news reports on PBS NewsHour's nightly broadcast and more on local media outlets and reach 3,000 educators through its free learning platform StoryMaker. Visit www.studentreportinglabs.org and www.story-maker.org to learn more.
About PBS NewsHour
PBS NewsHour is a production of NewsHour Productions LLC, a wholly-owned non-profit subsidiary of WETA Washington, DC. Major corporate funding is provided by BNSF, Consumer Cellular, Fidelity, Johnson & Johnson, and Raymond James, with additional support from the Carnegie Corporation of New York, the Ford Foundation, the Gordon and Betty Moore Foundation, the John D. and Catherine T. MacArthur Foundation, The Kendeda Fund, the John S. and James L. Knight Foundation, the Andrew W. Mellon Foundation, the National Science Foundation, The Pew Charitable Trusts, the Skoll Foundation, the Walton Family Foundation, the William and Flora Hewlett Foundation, Friends of the NewsHour and others. More information on PBS NewsHour is available at www.pbs.org/newshour. You can watch and find NewsHour on YouTube, Facebook, Twitter, and Instagram. NewsHour Productions also produces PBS News Weekend and Washington Week.
About WETA
Founded in 1961, the Washington Educational Telecommunications Association (WETA) is the leading public broadcasting station in the nation's capital, serving Virginia, Maryland and the District of Columbia with educational, cultural, news and public affairs programs and services. WETA hosts the production of the PBS NewsHour, a classical music radio station, and programming that focuses on the United Kingdom. Learn more at https://weta.org. 
About Arthur Vining Davis Foundations
The Arthur Vining Davis Foundations were organized in 1952 and are supported by two trusts established by Mr. Arthur Vining Davis. The Foundations aim to bear witness to Mr. Davis' successful corporate leadership and his ambitious philanthropic vision. Since their inception, the Foundations have given over 3,800 grants totaling more than $300 million to colleges and universities, hospitals, medical schools, and divinity schools. Learn more at https://avdf.org 
***
Media Contact
Marcus Markle, SRL Communications
marcus@reportinglabs.org
818.282.5679