Sonia Aronson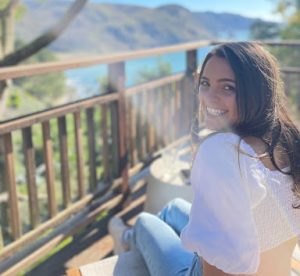 As a senior in high school in 2016, Aronson produced a story for Student Reporting Labs about efforts to preserve the San Francisco Bay Area's wetlands, which aired on the PBS NewsHour Weekend. Meeting scientists in the field and learning about ecosystems led her to decide to study environmental science at UCLA.
"When I got to college, I decided if I wanted to communicate about these issues, it was important for me to understand the issues at the root," she says. "I wanted to know how wetlands work as carbon sinks."
In 2021, Aronson moved to Washington D.C. for a job working on the climate resilience and adaptation team for ICF, a global consulting company headquartered in Fairfax, Virginia. She helps the firm's clients figure out how the warming world is impacting them and how they can be prepared.
"I didn't realize how big a deal it was"
Aronson got involved with Student Reporting Labs in high school through Youth Beat, an Oakland, California-based organization that provides free media training to young people in the Bay Area.
"I didn't realize at the time how big a deal it was to get something aired on the PBS NewsHour," she recalls. "It wasn't even until I got to college and I talked with my friends about what I did in high school. They were all so astounded."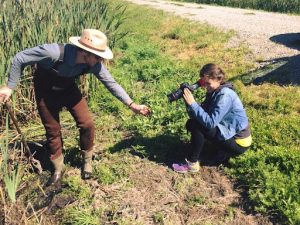 She credits the experience with helping her learn how to ask interview questions and write concisely. It also helped her land a job working for the communications department at UCLA's Environment and Sustainability Institute, where she wrote about studies done by UCLA professors for a general audience.
"It's been so valuable in getting internships and jobs to be able to say that you can communicate and to put something tangible on your resume," she says. "It's so powerful for employers to see that, especially a high school student, has done something like that."
"The starting place for my whole career"
Aronson is equally passionate about doing environmental research and communicating about it. She says science is often heavy on jargon, and it's vital to be able to write in plain language that can be understood by the general public.
"People are always very impressed when you're able to communicate in the environmental world. It's a very important skill. It's not talked about enough," she says. "I think it should be an essential part of the curriculum for the science field."
Although Aronson did not pursue media or broadcasting, her new job with ICF involves a lot of writing and technical analysis. She calls her work with Youth Beat and Student Reporting Labs, "the starting place for my whole career."