Meet Emily Hope Dobkin, SRL's new StoryMaker Community Manager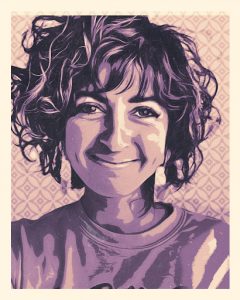 My name is Emily Hope Dobkin and I am beyond thrilled to report: I am your new #1 go-to human to connect on all things StoryMaker. I'm officially titled the StoryMaker Community Manager, so please reach out to me here with questions, suggestions, ideas, thoughts—anything.


In this new position, it's my role to build upon the incredible work the PBS NewsHour Student Reporting Labs (SRL) team has created by fueling more momentum around community engagement here in StoryMaker. Having worked 14+ years within the realms of education and learning spaces, I know ease, access, and efficiency is key with a robust resource like StoryMaker. But there's also a lot of things I don't know, so please feel free to drop some initial feedback here, or let's meet in real time and have a virtual coffee date: Emily's Office Hours, and if you're new to StoryMaker, please join me for our inaugural  StoryMaker Study Hall on April 5th.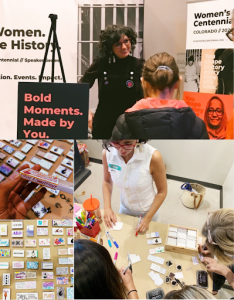 A bit more about me: I come to SRL after several years of connecting people to meaningful experiences within museums, marketplaces, libraries, after-school programs, cultural organizations, and during the pandemic: Zoom rooms worldwide via The Meet Cart. In everything I do, I care deeply about creating exploratory experiences that nourish curiosity, celebrates all voices, and sparks storytelling. I believe when people share stories, not only do people bond, but communities are strengthened. I am always inspired by the amazing power that stories hold: they can make us feel, they can raise awareness, they can allow us to better understand; then can shed light, depth, heart, and humor. Above all, I believe stories remind us that our experiences –big and small, matter.
It is my goal to unite you StoryMaker users in ways where we can listen (live!) to one another, learn from one another, and share together.
How? Stay tuned for more on that soon…
In the meantime, feel free to connect with me via email. I look forward to connecting further and making stories with you all soon!