Teacher Feature November 2023: Mindy Pavone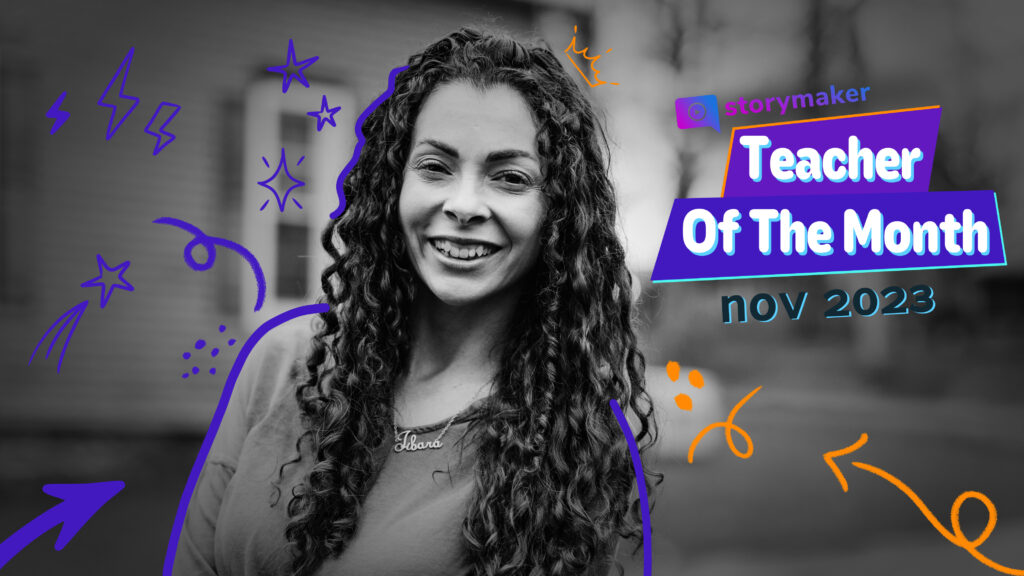 Mindy Pavone is an Art Teacher in Clinton, New York who has taught everything from Studio Art, Drawing & Painting, AP Art, Digital Media (Yearbook), and Multimedia Production (Broadcasting). Her goal as an educator is to be supportive of all students and provide a safe space for them to learn, create, and be themselves. Mindy's goal for herself is to be a lifelong learner and to try new things that aren't always in her comfort zone. 
Learn about Mindy's favorite StoryMaker lesson, pro tips, and what she's currently listening to in our Q&A below. 
How long have you been using StoryMaker or SRL resources in your classroom? This is my third year using these awesome resources which I found randomly when I was desperately searching for help.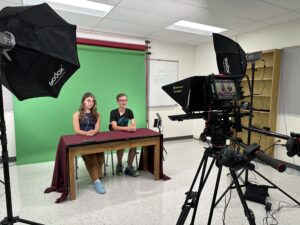 What's your favorite StoryMaker lesson? My favorite project so far has been ON OUR MINDS SEASON 3: Podcast and Audio Storytelling. My students learned so much about what it takes to create a podcast from beginning to end. It was such a great opportunity for them to meet and work with SRL producers. It was the real-world experience they needed! Be sure to check out Season 4 topics and deadlines.
What's a media-making tool you can't live without? My favorite piece of equipment right now is our Canon EOS R5 camera. As the yearbook advisor as well as the Multimedia Production teacher, this camera really packs a punch. Being able to go from taking great photos to recording video in seconds really makes life easier.
Links to your students' work: Instagram: @ctown.live Tiktok:@ctown.live | C-Town Website and C-Town Live on YouTube,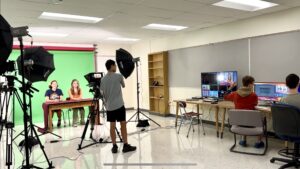 What's a dream story you'd like to report on? I would love to interview Michelle Obama and Alexandria Ocasio-Cortez. I think they are both genuine and authentic women and just absolutely inspiring human beings. Maybe some of their awesomeness and confidence would rub off on me!
What's your advice for teachers and educators just getting started on StoryMaker? Just go for it. Don't be nervous. Ask questions. I started this journey with absolutely no experience but with Storymaker, all the wonderful people I have met through Student Reporting Labs, and a little bit of perseverance, I have gained an incredible amount of knowledge. 
What are you currently listening to? Anything by Bad Bunny and Christian Nodal!
Fun facts about you? I love traveling. I've only been to 10 countries but I definitely want to add more to that list. As an avid reader and artist, I've always wanted to write and illustrate my own children's book. Shout out to my husband Mike and our two boys, Luca and Thiago. XO
You can reach out to Mindy directly to learn more about how she's adapted StoryMaker into her classroom. Email her at: mpavone@ccs.edu