Teen journalists explore climate change, education, and mental health issues in their communities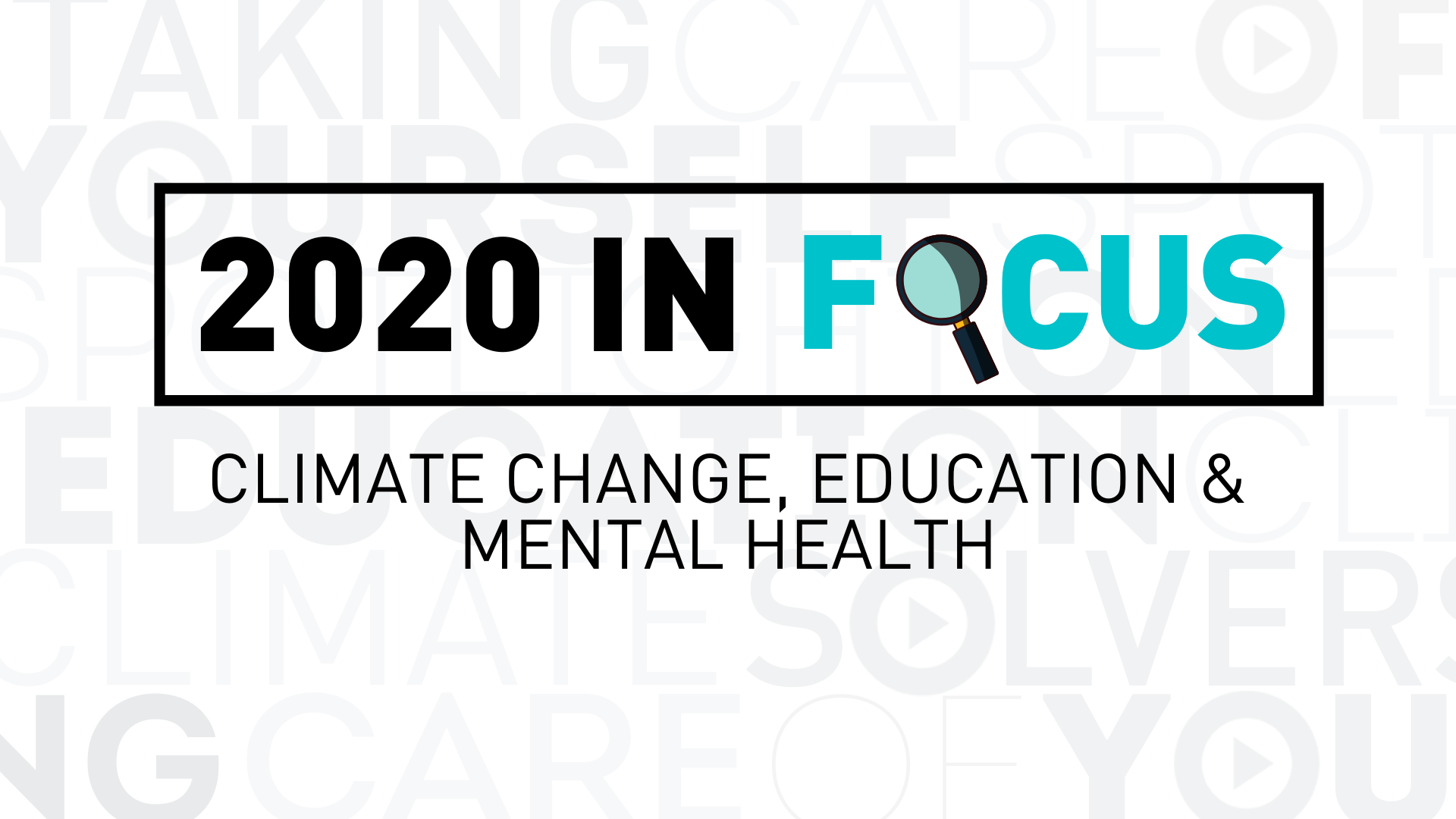 Arlington, Va.– Before the coronavirus pandemic disrupted education across the country, PBS NewsHour Student Reporting Labs (SRL) worked with its national network of schools to produce videos for a new student-centered series: "2020 IN FOCUS: Climate Change, Education, and Mental Health." 
Teen journalists in 17 states worked with NewsHour youth media producers to hone their video production skills by pitching, writing and editing news stories about some of the biggest issues facing young people. Throughout April and May, SRL will publish student-produced content across platforms from the 2019-2020 academic year on climate change, education and mental health, and work with local PBS stations to amplify their work. 
From the impact of extreme weather on local farmers in Texas to youth-led grassroots climate movements in Florida, to troubled teens finding stability through music in Maryland, SRL received dozens of pieces highlighting local stories about national issues. 
"Teenagers who do Student Reporting Labs have a bigger voice. Normally, adults don't listen to us, " said Miki Chhun, a student producer at Jersey Village High School in Houston. Chhun worked on a story about potential changes to the sex-education curriculum being considered by the state of Texas. "It can get stressful and it's a lot of hard work, but you get a lot of valuable experience and it can be pretty fun."
Videos about climate change will debut on YouTube in time for Earth Day on April 22; education-themed videos will follow the week of April 27 and during Teacher Appreciation Week in May. Also in May, videos about adolescent mental health will be published to coincide with Mental Health Appreciation Month. Many of the mental health videos will be showcased on WETA's "Wellbeings" awareness campaign website.
"We are proud to showcase the results of incredibly hard work by students, especially during this particularly trying time," said SRL Senior Director Elis Estrada. "Every year, our network of student journalists inform us about what stories they see missing in the news media, and we work to develop instructional tools and assignments to help them fill those critical information gaps." 
SRL's youth media producers (YMPs)— all of whom have industry experience — provided feedback, encouragement, and guidance to schools. From content development to technical feedback, YMPs worked to expand the video production and journalism skills of students, which was the central goal of "2020 IN FOCUS."
About SRL
PBS NewsHour Student Reporting Labs (SRL) is building the next generation of video journalists by connecting educators with an innovative video journalism curriculum and network of public broadcasting mentors to develop digital media, critical thinking, and communication skills while producing original news reports from a youth perspective. Over 150 schools across 46 states and the District of Columbia participate, reaching 3,000 students. Over the last decade, SRL youth media producers have helped students place over 50 video news reports on the PBS NewsHour's nightly broadcast and more on local media outlets. Visit www.studentreportinglabs.org to learn more.
About PBS NewsHour
For more than 40 years, millions of Americans and citizens of the world have turned to the PBS NewsHour for the solid, reliable reporting that has made it one of the most trusted news programs on television. PBS NewsHour is a production of NewsHour Productions LLC, a wholly-owned non-profit subsidiary of WETA Washington, DC, in association with WNET in New York. More information on PBS NewsHour is available at www.pbs.org/newshour. On social media, visit PBS NewsHour on Facebook or follow @NewsHour on Twitter. 
Support Provided By
The MacArthur Foundation, National Institutes of Health SEPA partnership, The American Graduate: Getting to Work initiative, public media's long-term commitment, made possible by the Corporation for Public Broadcasting (CPB) to help young people succeed in school, career, and life.