#SeniorPortrait winners selected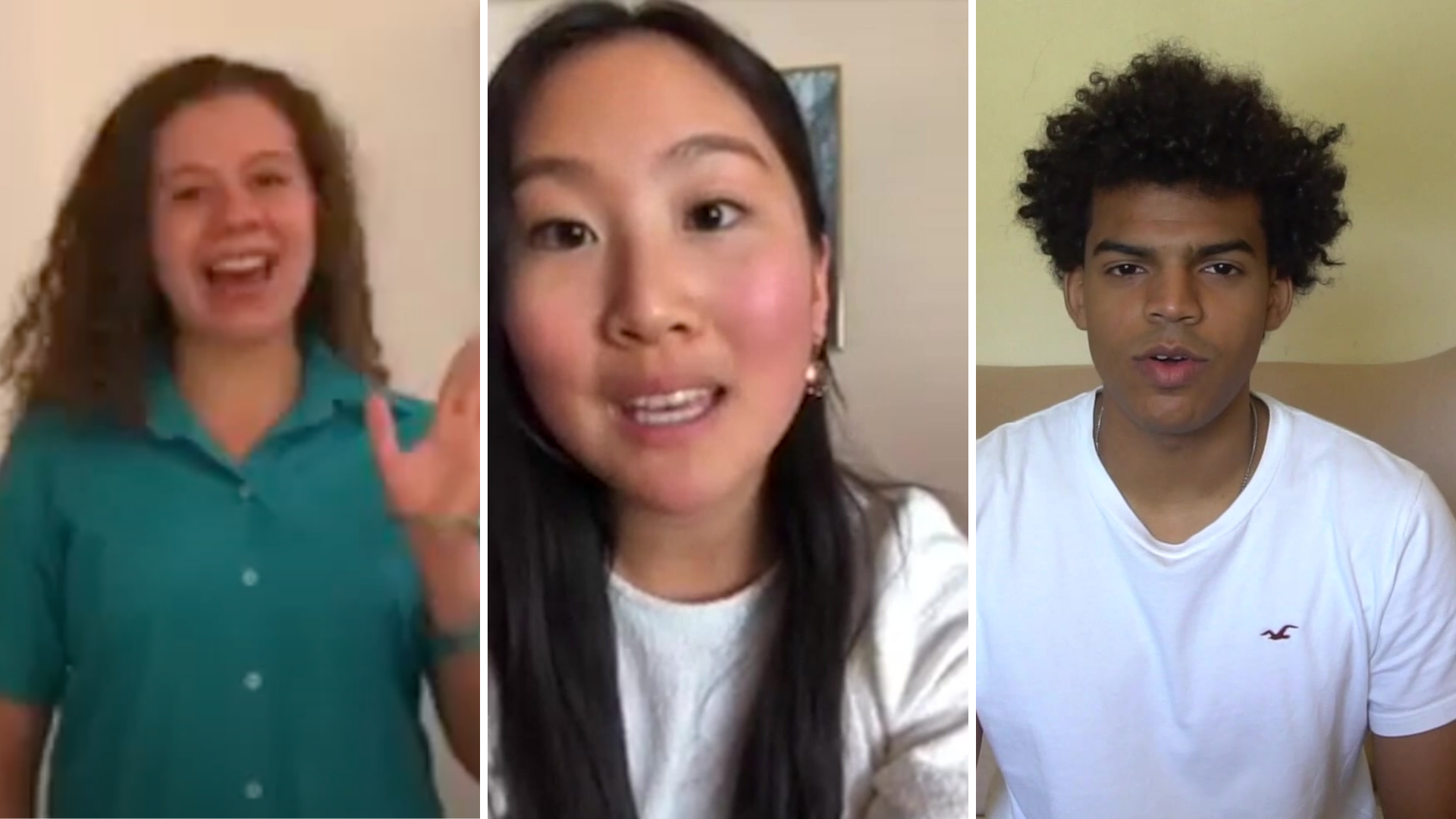 Arlington, Va. — In early May, PBS NewsHour Student Reporting Labs (SRL) and ASCD (Association for Supervision and Curriculum Development) launched #SeniorPortrait, a public awareness campaign to amplify the voices of millions of high school seniors whose class was dramatically disrupted by the coronavirus pandemic. 
SRL and ASCD asked high school seniors to submit a video response demonstrating how their senior year was impacted. Over 20 videos were submitted from high school seniors from Puerto Rico to Illinois. 
Today, SRL and ASCD are delighted to announce the three winners:
Overall, combination: Jordan Arnold, Watertown High School, Watertown, CT
Story: Marina Reyes-Huerta, Colegio Nuestra Señora Del Carmen, Hatillo, Puerto Rico

Honorable mention: Amanda King, Stillman Valley High School, Davis Junction, IL

Production: Taylor Fang, Logan High School, Logan, UT

Honorable mention: Taila Lee, Woodside High School, Woodside, CA
"It's humbling to see the resilience shine through in the video submissions we received," says SRL Digital Producer Rawan Elbaba. "We are grateful to the bravery and courage that students demonstrated in submitting their story."
"As one of the judges, it was impactful to see students bring to life what they were feeling, and to really work through and process their emotions through this unexpected experience," says Katherine Whitington, educator, and a finalist for 2019 Illinois State Teacher of the Year.
"We hope that these submissions live on and provide examples of how storytelling can be poignant for viewers and the media makers themselves," says Aman Dhanda, ASCD Director of Educator Engagement. "You don't have to be technically savvy to tell your story to a wide audience about how your life has been affected."
WATCH a montage of select pieces here. The three winners will receive a $250 gift card while honorable mentions will receive $100. A total of nine judges from the Illinois State Teachers of the Year Association, ASCD, and SRL were enlisted to provide feedback and select winners.
For more information about each organization, read below.
About ASCD 
ASCD (Association of Supervision and Curriculum Development) is a global nonprofit that empowers educators to achieve excellence in learning, teaching, and leading so that every child is healthy, safe, engaged, supported, and challenged. Comprising 113,573 members—superintendents, principals, teachers, and advocates from more than 129 countries—the ASCD community also includes 71 affiliate and connected community organizations. ASCD's innovative solutions promote the success of each child. To learn more about how ASCD supports educators as they learn, teach, and lead, visit www.ascd.org.
About SRL
PBS NewsHour Student Reporting Labs (SRL) builds the next generation of video journalists by connecting educators with an innovative video journalism curriculum and network of public broadcasting mentors to develop digital media, critical thinking, and communication skills while producing original news reports from a youth perspective. Over 150 schools across 46 states and the District of Columbia participate, reaching 3,000 students. Over the last decade, SRL youth media producers have helped students place over 50 video news reports on the PBS NewsHour's nightly broadcast and more on local media outlets. Visit www.studentreportinglabs.org to learn more.
About PBS NewsHour
For more than 40 years, millions of Americans and citizens of the world have turned to the PBS NewsHour for the solid, reliable reporting that has made it one of the most trusted news programs on television. PBS NewsHour is a production of NewsHour Productions LLC, a wholly-owned non-profit subsidiary of WETA Washington, DC, in association with WNET in New York. More information on PBS NewsHour is available at www.pbs.org/newshour. On social media, visit PBS NewsHour on Facebook or follow @NewsHour on Twitter. 
About PBS
The Public Broadcasting Service, or better known as PBS, was established in 1969 and has grown to 350 member television stations. PBS distributes a number of television programs that speak to children and families, from Mister Rogers' Neighborhood and Sesame Street to Downtown Abbey and This Old House. According to Nielsen Media Research, PBS reaches over 80% of households in the United States. Learn more at www.pbs.org.
Media Contacts:
Alexa Epitropoulos, ASCD Media and Author Relations Specialist, 703-575-5784, alexa.epitropoulos@ascd.org 
Marcus Markle, SRL Communications Manager, 818-282-5679, mmarkle@newshour.org