SRL Announces 2022 Gwen Ifill Legacy Fellows at Local PBS stations
Written by Beyza Vural 
ARLINGTON, Va. – PBS NewsHour Student Reporting Labs (SRL) welcomes three talented aspiring female journalists for summer fellowships at their local PBS stations: Insherah Qazi at Arkansas PBS in Conway, Arkansas; Zion Williams at DPTV in Detroit; and Tiffany Davis at APTV in Birmingham, Alabama. Their training in local newsrooms pays tribute to the memory and legacy of pioneering journalist and PBS NewsHour co-anchor and managing editor Gwen Ifill. 
---
Insherah Qazi, Arkansas PBS, Conway, Arkansas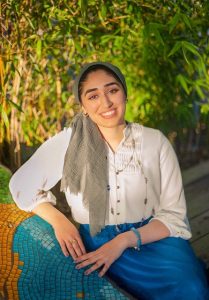 Insherah Qazi is a senior at Little Rock Central High School in Arkansas where she has been regularly contributing to Student Reporting Labs projects the last two years. Her reporting included coverage of her school district budgets during COVID-19 and a school board explainer.
Qazi is excited to join Arkansas PBS and experience a professional news environment. "As a Gwen Ifill Fellow, I'm looking forward to working with the Arkansas PBS News station. I'm excited to learn from them and get the experience of being in an actual journalism workspace," said Qazi. 
Apart from her broadcast journalism skills, Qazi is interested in learning more about filmmaking. "I would like to further my skills in editing and filming. I would also like to get better at scriptwriting."  
She will attend Agnes Scott College in Decatur, Georgia in the fall where she plans on studying social justice and film.
"The chance to host a Gwen Ifill Fellow promises to be an enriching experience for Insherah and Arkansas PBS," said Casey Sanders, outreach producer for Arkansas PBS.
"We will work to ensure her growth as a trusted and authentic voice in the media landscape and embrace her enthusiasm for a career that helps us all understand and care about the world around us."
---
Zion Williams, DPTV, Detroit, Michigan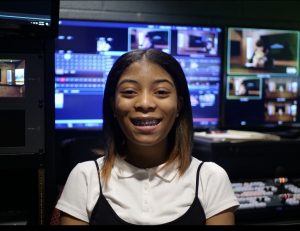 Zion Williams is a rising senior at the Frederick V. Pankow Center in Clinton Township, Michigan where she is enrolled in a broadcast journalism class. Williams started working with Student Reporting Labs as a host for season one of On Our Minds , our teen mental health podcast. As an On Our Minds co-host, Williams was featured in Forbes, Teen Vogue, Michigan Radio, the Tamron Hall Show, in a session at SXSW EDU and much more. 
Williams emphasizes the importance of removing the stigma surrounding mental health. As an aspiring broadcast journalist, Williams believes journalism is key for people to develop an understanding of one another; she wants to tell people's stories so that they can build empathy for one another.
Williams is excited to continue the honorable legacy of being a Gwen Ifill fellow this summer. 
"I'm looking forward to being able to get the full journalistic experience where I learn skills from other journalists in the field as well as learn what it takes to become a journalist and how journalism impacts the world," said Williams.  
"The young journalists who come through the Student Reporting Labs inspire our team with their creativity, incredible work ethic, curiosity, and desire to create stories of impact. We are very much looking forward to working with Zion this summer," said Zosette Guir, manager of content operations and production at DPTV. 
Through the Gwen Ifill fellowship, Williams hopes to learn the art of storytelling. 
"By the end of this fellowship, I want to be able to master those skills and successfully tell stories that engage my audience as well as inform the community on prevalent issues," said Williams. 
According to Guir, "participating in the Gwen Ifill Fellowship as a mentoring station provides a valuable connection to the upcoming generation of media professionals.
"We have the opportunity to share our experiences from the field, and the fellows bring new insights, which help to enrich the storytelling that reflects the diverse communities our station serves," said Guir.
---
Tiffany Davis, APTV, Birmingham, Alabama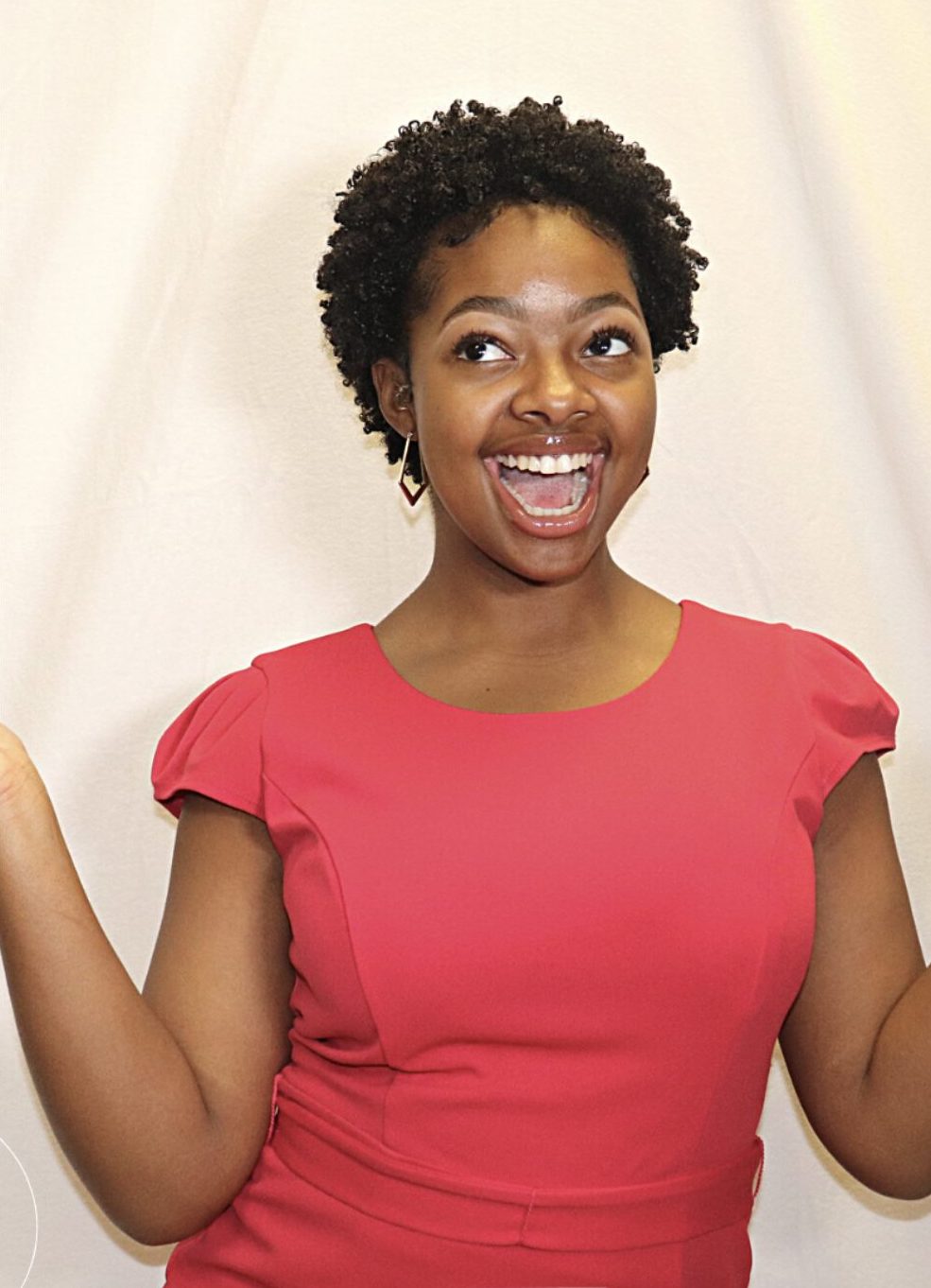 Tiffany Davis is a rising senior at Clay Chalkville High School in Pinson, Alabama. She is the captain of her school dance team and is one of two anchors in an advanced TV production class and president of the National Honor Society.
Davis has a passion for helping people and aspires to become a therapist.
She is also a skilled videographer. Davis' most accomplished award includes winning 1st place in an editing category at an ASPA State Convention this year. 
"As a Gwen Ifill fellow, I am looking forward to exploring all the ups and downs of being a journalist and what it takes to be a part of a media production team," said Davis.
She hopes to become a better storyteller while also broadening her knowledge of real-world issues. "Alabama Public Television is honored to welcome Tiffany Davis to the Gwen Ifill Fellowship at APT this summer. We are excited for this opportunity to work with Student Reporting Labs to both mentor and learn from the amazing young people that come through their program," said Heather Daniels-Whitson, director of education production and digital media. 
Besides her production skills, Davis is looking forward to improving her on-camera presence. "Another thing I would like to accomplish during this internship is to feel more comfortable during my on-camera appearances," said Davis.
"We look forward to guiding Tiffany's storytelling skills and building the next generation of public media professionals," said Daniels-Whitson. 
---
About Alabama Public Television
Alabama Public Television (APT) is a center of discovery for people of all ages, motivating children to learn, empowering students and teachers to succeed, and providing a lifelong path to knowledge through our unique programs and services. APT's award-winning broadcast and digital productions share the news and celebrate the life and culture of Alabama with all its citizens. Learn something new every day at aptv.org.
About Arkansas PBS
Arkansas PBS works every day to provide the most educational, informative, and entertaining content to all Arkansans, nourishing the cultural and civic life of our statewide community, forging a vibrant bond through inventive engagement and authentic stories that matter. We serve as an indispensable resource for educators and learners by delivering compelling and relevant multi-platform content that educates, informs, engages and inspires. 
About Detroit Public Television
Detroit Public Television (DPTV) is the viewer-supported PBS member station serving the Detroit metropolitan area. DPTV operates from the Riley Broadcast Center and also includes a radio station, WRCJ 90.9 FM licensed to Detroit Classical and Jazz Educational Radio, LLC., and managed by the Detroit Educational Television Foundation Board of Trustees; a Midtown TV studio in Detroit in partnership with Wayne State University; DPTV's Detroit bureau is located within the Detroit Historical Museum. DPTV's vision is for a community in which people trust public television to help them discover new ideas, make informed decisions, and enjoy enriched lives.