PBS NewsHour Student Reporting Labs Awards Grants to Local PBS Stations for #Election2020 Youth Events
Arlington, Va.––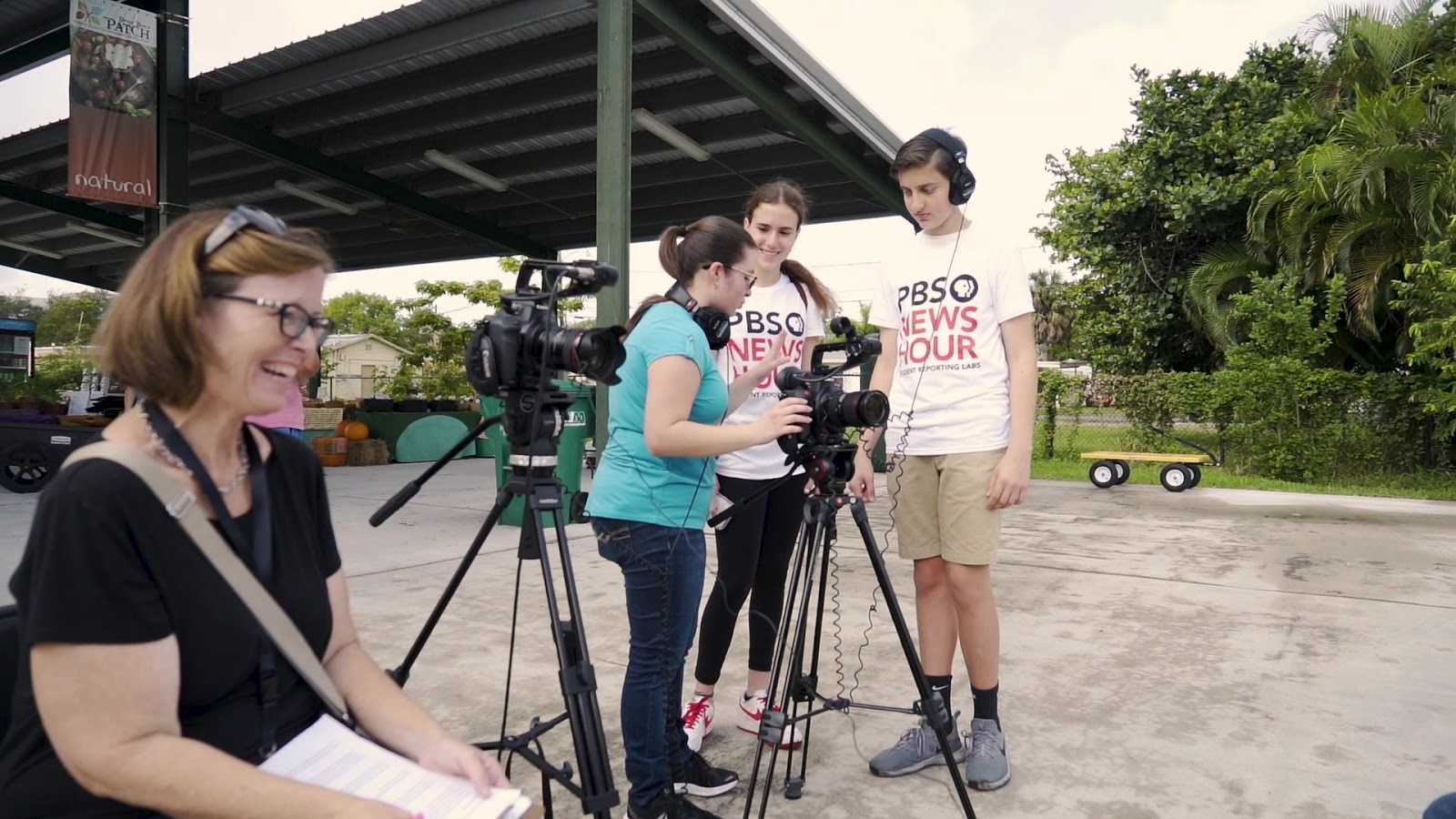 PBS NewsHour Student Reporting Labs (SRL) awarded grants to three local PBS stations for youth engagement events around the 2020 election earlier this March. 
Montana PBS, PBS SoCal |KCET, and WSKG in Binghamton, New York were selected following a competitive application period before the coronavirus pandemic and have adapted their plans to meet the current moment.

Montana PBS will use the grant to create a mentoring program for eight students in Missoula, who will be paired virtually with three producers to produce local stories about the 2020 presidential election this fall. They will aim to capture stories from young people in a variety of communities in Montana including rural, reservation and larger urban areas for Montana PBS. 
"We hope this program will launch a yearly mentoring opportunity for teens interested in broadcast and digital production," said Nikki Vradenburg, Director of Education at Montana PBS.
PBS SoCal | KCET will partner with the local NPR station KPCC and develop an online resource page and virtual convening for students about the state of California's list of propositions on the ballot for 2020. "To foster civic engagement in our region's young people during this time of distance learning, we aim to create a virtual, interactive Student Reporting Labs Election 2020 event," said Jamie Myers, Chief Operating Officer of PBS SoCal and KCET. 
"In partnership with our local public radio station KPCC, we will bring together high school students from all across Southern California to speak with acclaimed journalists from our region in order to discuss the election and various ballot issues that are of key importance to the future generations of our country."
WSKG will partner with local English Language Arts, Social Studies, and Media Arts educators to integrate the Let's Talk About Election 2020 Youth Media Challenge into their coursework. The youth media challenge is a public media initiative spearheaded by KQED, SRL and the National Writing Project. If the environment allows, WSKG hopes to culminate its efforts by hosting a live election event at WSKG studios in Binghamton, New York in late October. "We are delighted to civically engage youth in our area for this very important election that is a close, heated run and reflective of national voting trends," said Jackie Stapleton-Durham, WSKG's Director of Education.
"Our mission is to meet students where they are – and our local PBS stations are their entry to the world of news and public media," says Leah Clapman, founder of SRL and managing education editor for the PBS NewsHour. "Providing resources to these stations to engage with youth in their local communities is a perfect bridge to make these connections for them as the 2020 election draws near."
According to the Pew Research Center, Gen Z is estimated to be 1 in 10 eligible voters by November 3, which amounts to approximately 24 million young people.
See previous coverage from The New York Times and NPR on SRL's Debate Watch Party that was held in December 2019 in Los Angeles.
For more about the local stations, please visit these links: Montana PBS, PBS SoCal |KCET, and WSKG.
For more SRL resources on Election 2020, visit our #Election2020 Journalism Toolkit, which features how to's, lessons and student challenges.
About SRL
PBS NewsHour Student Reporting Labs (SRL) is building the next generation of video journalists by connecting educators with an innovative video journalism curriculum and network of public broadcasting mentors to develop digital media, critical thinking, and communication skills while producing original news reports from a youth perspective. Over 150 schools across 46 states and the District of Columbia participate, reaching 3,000 students. Over the last decade, SRL youth media producers have helped students place over 50 video news reports on the PBS NewsHour's nightly broadcast and more on local media outlets. Visit www.studentreportinglabs.org to learn more.
About PBS NewsHour
For more than 40 years, millions of Americans and citizens of the world have turned to the PBS NewsHour for the solid, reliable reporting that has made it one of the most trusted news programs on television. PBS NewsHour is a production of NewsHour Productions LLC, a wholly-owned non-profit subsidiary of WETA Washington, DC, in association with WNET in New York. More information on PBS NewsHour is available at www.pbs.org/newshour. On social media, visit PBS NewsHour on Facebook or follow NewsHour on Twitter. 
About PBS
The Public Broadcasting Service, or better known as PBS, was established in 1969 and has grown to 350 member television stations. PBS distributes a number of television programs that speak to children and families, from Mister Rogers' Neighborhood and Sesame Street to Downtown Abbey and This Old House. According to Nielsen Media Research, PBS reaches over 80% of households in the United States.
Support Provided By
The MacArthur Foundation, National Institutes of Health SEPA partnership, The American Graduate: Getting to Work initiative, public media's long-term commitment, made possible by the Corporation for Public Broadcasting (CPB) to help young people succeed in school, career, and life.