SRL Launches #PassTheBallot: Conversations with Gen Z on #Election2020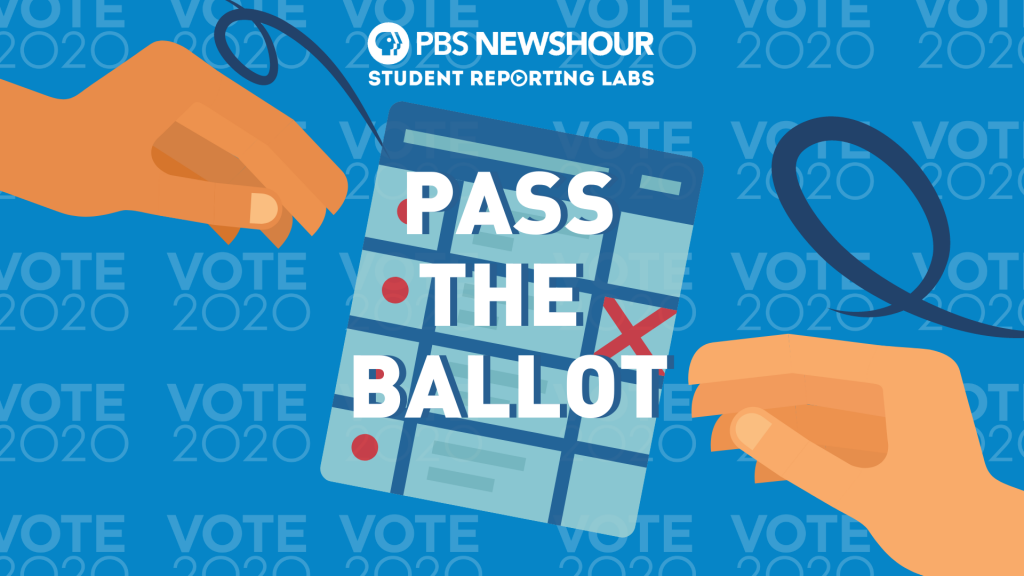 #PasstheBallot is a digital video series produced by the PBS NewsHour Student Reporting Labs (SRL) on how Gen Z is preparing for this consequential election. 
SRL team member and first-time voter Jaylah Moore-Ross speaks with a group of young influencers on issues that matter to them in anticipation of the 2020 elections including race, jobs, climate change, and more. Guests include Andi Mack's Molly Jackson and Kim Possible's Ciara Riley Wilson, among others.
This project was inspired by the New York Times' Diary of a Song.
For inquiries, contact SRL Communications Manager Marcus Markle at mmarkle@newshour.org