SRL Releases new student projects for 2020-2021 school year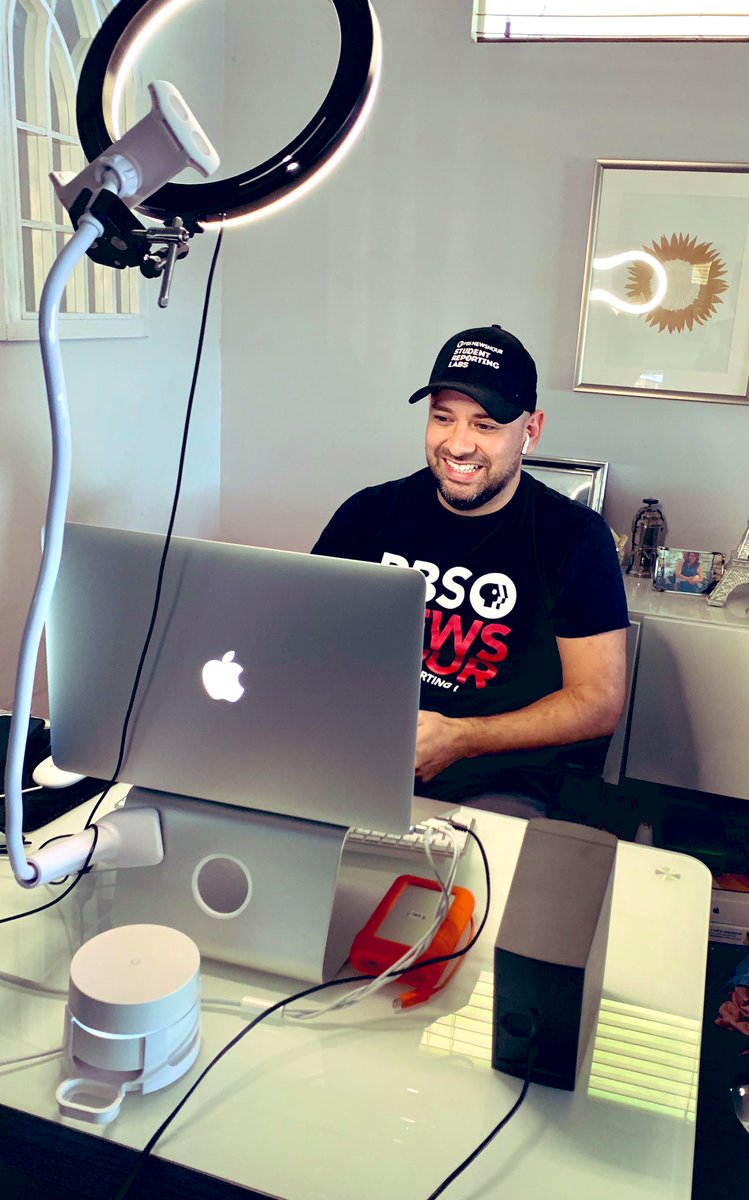 Arlington, Va. – As schools all over the country and world return to the 2020-2021 academic year in different ways, the PBS NewsHour Student Reporting Labs (SRL) is releasing its 2020-2021 Student Projects for immediate and wide use by educators, students and the general public. 
SRL student projects give students the opportunity to practice video journalism and production skills by reporting on timely topics. The projects are differentiated by skill level, time considerations and fit shifting combinations of in-person, hybrid and distance learning.
"Who better to cover school reopening than the students experiencing this historic moment in real time? Student Reporting Labs already works remotely with over 160 schools across the country and we know how to facilitate meaningful project-based learning," says Leah Clapman, SRL founder and managing editor of education for the PBS NewsHour.
"We have digital tools today that can help students, educators, parents, and community members navigate the current situation, like media making through our video diary assignment, which also supports social-emotional learning."
---
"Back to School" Student Reporting Modules:
---
"We thought carefully and deliberately through this current moment and wanted to be sure our curriculum was meaningful and flexible to accommodate different learning environments that schools are creating in the wake of the pandemic," said SRL Senior Director Elis Estrada. 
SRL will curate student-produced pieces through an online submission form and coach students on pieces that will be chosen for amplification on SRL's social media platforms, including YouTube and Instagram. Select pieces will be pitched to the PBS NewHour broadcast, seen by over 2 million viewers nightly on over 300 local PBS stations across the country.
---
About SRL
PBS NewsHour Student Reporting Labs (SRL) is building the next generation of informed media creators and consumers by connecting educators with an innovative video journalism curriculum and network of public broadcasting mentors to develop digital media, critical thinking, and communication skills while producing original news reports from a youth perspective. Over 160 schools across 46 states and the District of Columbia participate, reaching 3,000 students. Over the last decade, SRL youth media producers have helped students place over 50 video news reports on the PBS NewsHour's nightly broadcast and more on local media outlets. Visit www.studentreportinglabs.org to learn more.
About PBS NewsHour
For more than 40 years, millions of Americans and citizens of the world have turned to the PBS NewsHour for the solid, reliable reporting that has made it one of the most trusted news programs on television. PBS NewsHour is a production of NewsHour Productions LLC, a wholly-owned non-profit subsidiary of WETA Washington, DC, in association with WNET in New York. More information on PBS NewsHour is available at www.pbs.org/newshour. On social media, visit PBS NewsHour on Facebook or follow NewsHour on Twitter. 
Support Provided By
The MacArthur Foundation, National Institutes of Health SEPA partnership, The American Graduate: Getting to Work initiative, public media's long-term commitment, made possible by the Corporation for Public Broadcasting (CPB) to help young people succeed in school, career, and life.