Students show how they went back to school with candid video diaries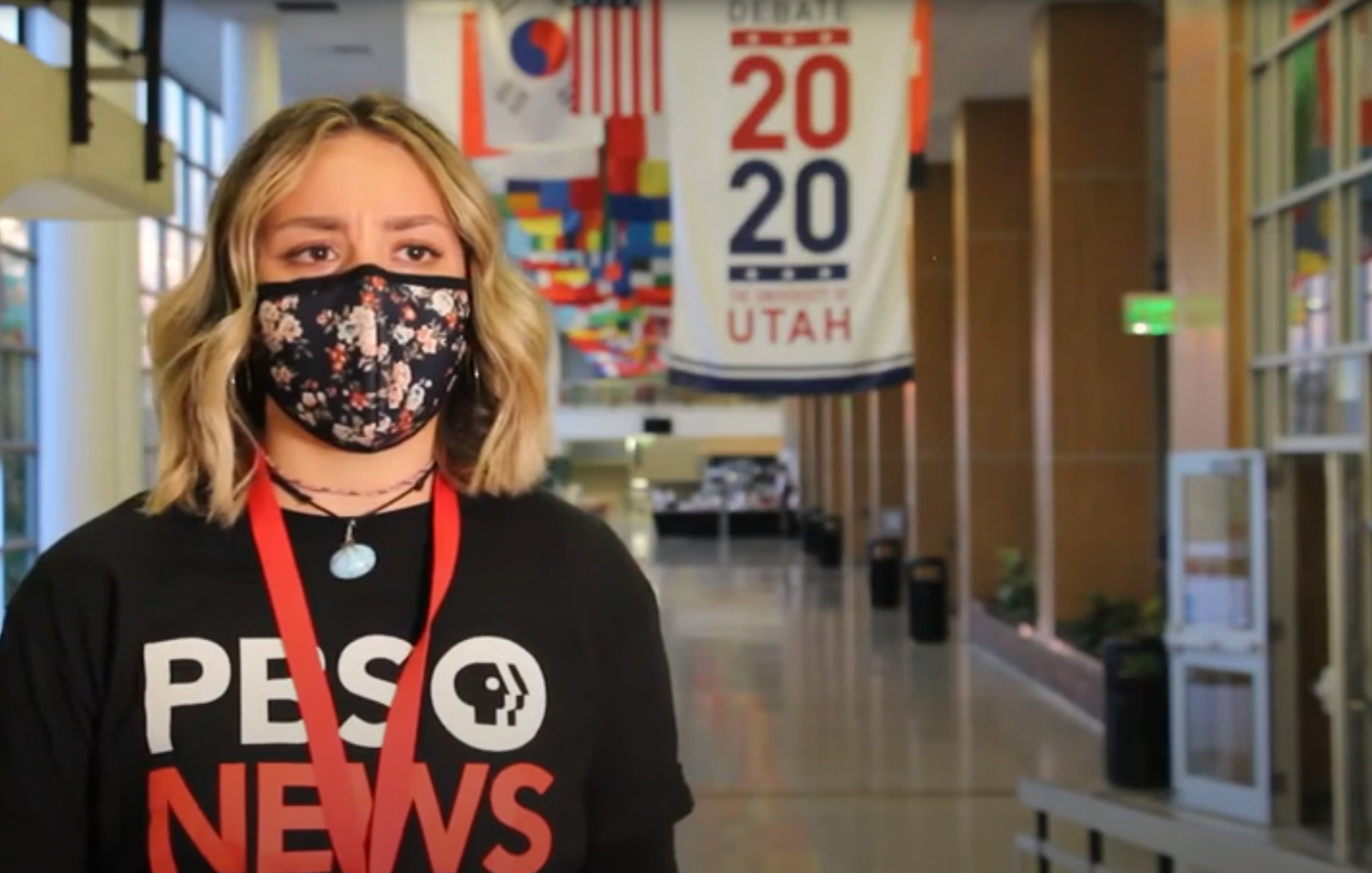 Nov. 20, 2020
Arlington, Va.—As schools across the country started the 2020-2021 academic year in different ways, PBS NewsHour Student Reporting Labs (SRL) reached out to students to document their unique experiences through video diaries.
Video diaries offered a unique way for students to process and report what they are feeling. Teens were able to document their feelings, not just for the history-making nature of this moment, but to articulate their experience and organize their thoughts in a compelling way.
Detroit-area Leads the Way With DPTV
In the Detroit-area, F.V. Pankow Center, Cass Technical, Fraser, and Royal Oak High Schools contributed several stories from students who shared their honest feelings about returning to school, which aired on Detroit Public Television (DPTV) and the PBS NewsHour in September 2020. DPTV also showcased student contributions in the following pieces:
Student Panel with DPTV's OneDetroit about virtual learning
'Teens, Covid & Coping': WETA Special
On October 20, 2020, SRL schools were also featured in a virtual event produced by WETA, D.C. and Northern Virginia's local PBS station, where students shared their candid responses to the ways in which the pandemic is impacting their mental health. Watch the 'Teens, Covid and Coping" Compilations below:
Additional Pieces
SRL published a variety of student-produced submissions on YouTube and our website. Explore:
More on how the pandemic is affecting students:
About SRL
PBS NewsHour Student Reporting Labs (SRL) is building the next generation of informed media creators and consumers by connecting educators with an innovative video journalism curriculum and network of public broadcasting mentors to develop digital media, critical thinking, and communication skills while producing original news reports from a youth perspective. Over 160 schools across 46 states and the District of Columbia participate, reaching 3,000 students. Over the last decade, SRL youth media producers have helped students place over 50 video news reports on the PBS NewsHour's nightly broadcast and more on local media outlets. Visit www.studentreportinglabs.org to learn more.
About PBS NewsHour
For more than 40 years, millions of Americans and citizens of the world have turned to the PBS NewsHour for the solid, reliable reporting that has made it one of the most trusted news programs on television. PBS NewsHour is a production of NewsHour Productions LLC, a wholly-owned non-profit subsidiary of WETA Washington, DC, in association with WNET in New York. More information on PBS NewsHour is available at www.pbs.org/newshour. On social media, visit PBS NewsHour on Facebook or follow NewsHour on Twitter. 
Support Provided By
The MacArthur Foundation, National Institutes of Health SEPA partnership, The American Graduate: Getting to Work initiative, public media's long-term commitment, made possible by the Corporation for Public Broadcasting (CPB) to help young people succeed in school, career, and life.