Student reporters cover mental health for WETA's Well Beings campaign
By Jaylah Moore-Ross
Arlington, Va.–Last year, WETA launched the Well Beings campaign and the Youth Mental Health Project, which addresses the "critical health needs" of American's and our youth. This project included a 34-event Well beings Tour in collaboration with public media stations across the county.
Following a tumultuous year filled with a worldwide pandemic, over a dozen student reporters across the PBS NewsHour Student Reporting Labs (SRL) network took part in the effort. 
In one event stop hosted by OETA (the Oklahoma Educational Television) and National Alliance on Mental Illness of Oklahoma (NAMI), SRL student reporter Zion Williams from Frederick V. Pankow Center in Michigan interviewed a mental health professional who works for a non-profit foundation. In her interview, Zion asked how organizations can help support teens, especially facilitating dialogue around suicide prevention.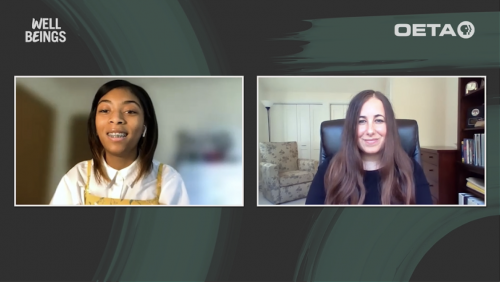 In an Austin PBS event stop for the Well Beings Tour, SRL student reporter Alice Scott interviewed a social worker, who shared, "There's so much stigma that blocks people from getting the help that they need and it's really important for us to take the time to connect in authentic ways in order to get around that stigma."
Student Reporting Labs alumnus Devin Newby was a part of a panel on Black Youth  Resilience in Minneapolis.
He shared, "I struggled to find a time where I felt this connected, kind of in our trauma. And it sucks a little bit to have to bond through trauma, but at the same time…In all of this chaos there were also things that were clicking and that were uniting and held us together," in response to the Black Lives Matter protests that took place in June 2020 after the murder of George Floyd.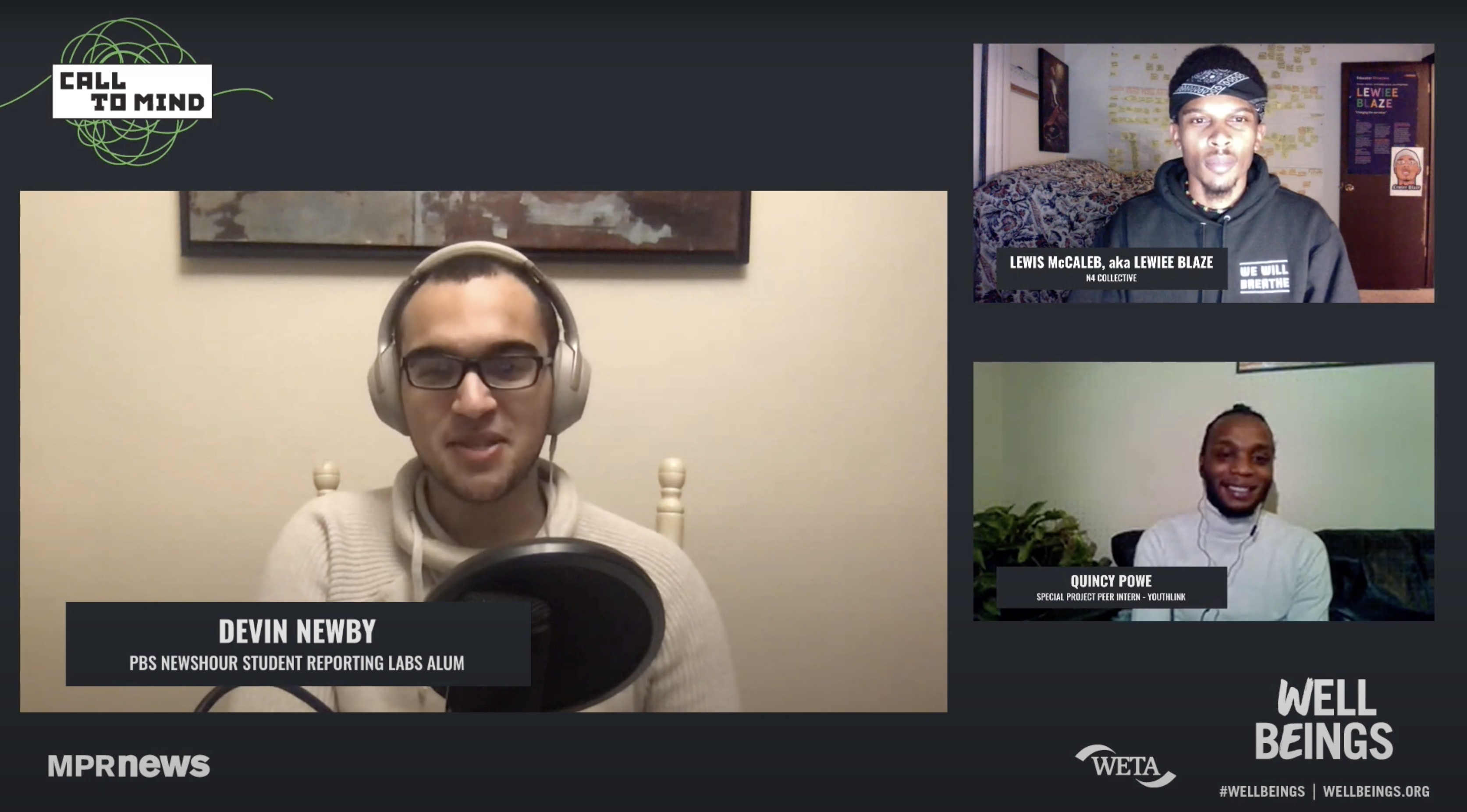 The Well Beings tour was complemented by SRL's first youth mental health podcast, On Our Minds. Where students interviewed mental health professionals and told powerful stories about the mental health issues that young people today are currently facing. 
Youth Mental Health Resources
All Well Beings events where SRL participated: