Teacher Feature December 2022: Anita Crouch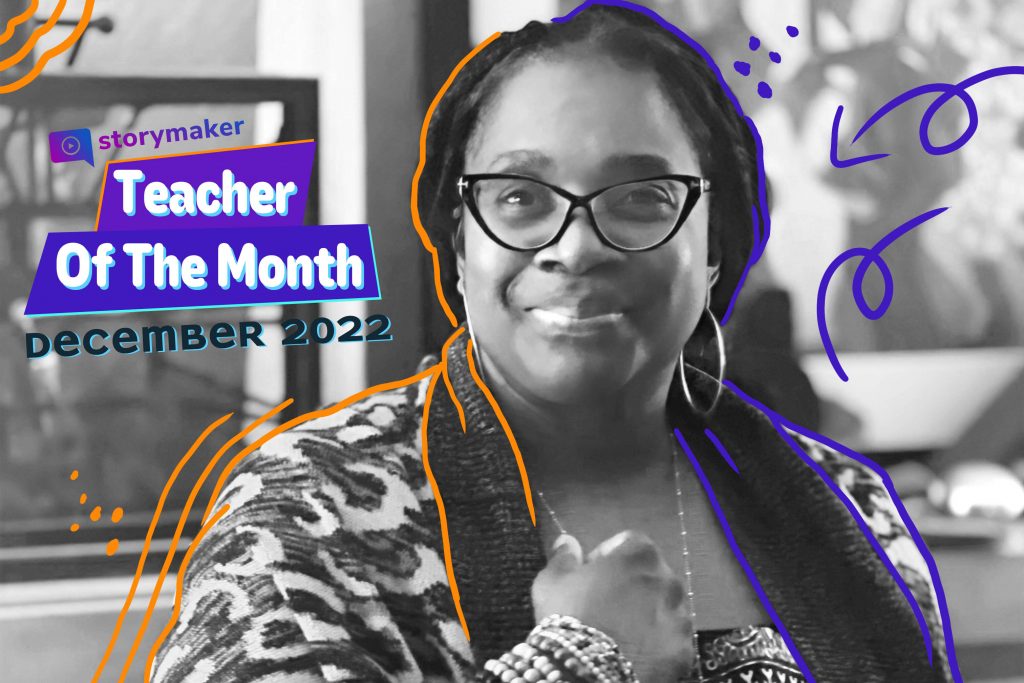 Anita Crouch is a journalism and English teacher at Cass Technical High School in Detroit, Michigan. Anita loves reading, movies, dancing and walking. She has an amazing husband, three fantastic children, two grandkids and countless Cass Tech scholars that she considers her kids as well.
How long have you been using SRL resources? Since 2017 (5 years)
What's your favorite StoryMaker lesson?
"Art of the Interview" (part I, part II, part III) is a lesson plan staple for interviewing. My students are usually reluctant and uncomfortable about interviewing. This lesson always works at getting them to understand what methods can help them ask the right questions and offers great interview strategies. I especially appreciate utilizing the "Rewriting the Question Six Different Ways" part.  
Links to your students' work: Cass Technical High School 
What's a dream story you'd like to report on OR a person that would be a dream to interview? My dream interview would be Michelle Obama or Governor "Big Gretch" Whitmer
What's a media making tool you can't live without?  Anchor. I love assigning this platform for podcasts because my kids find it easy and they like using it. 
What are you currently listening to? Love Neo Soul! Sade, Anita Baker, and H.E.R.
Piece of advice for teachers and educators just getting started on StoryMaker: Take the time to get to know the resources offered on StoryMaker. It's a wealth of knowledge. 
Anything else we should know? Traveling to London and Paris in the summer of 2023 with 43 Cass Tech students… Adventure awaits!
You can reach out to Anita directly to learn more about how she's adapted StoryMaker into her classroom. Email her at anita.crouch@detroitk12.org