SRL Announces 2020 Gwen Ifill Legacy Fellows at Local PBS stations
Arlington, Va. –  PBS NewsHour Student Reporting Labs (SRL) announces the selection of three talented aspiring journalists for summer fellowships at their local PBS stations: Dariana Garcia at WHYY in Philadelphia, Pennsylvania; Xavier Dominguez at KRWG in Las Cruces, New Mexico; and Corie McCowin at NET in Lincoln, Nebraska. Their work and training in local newsrooms honors the memory and legacy of pioneering journalist and PBS NewsHour co-anchor and managing editor Gwen Ifill.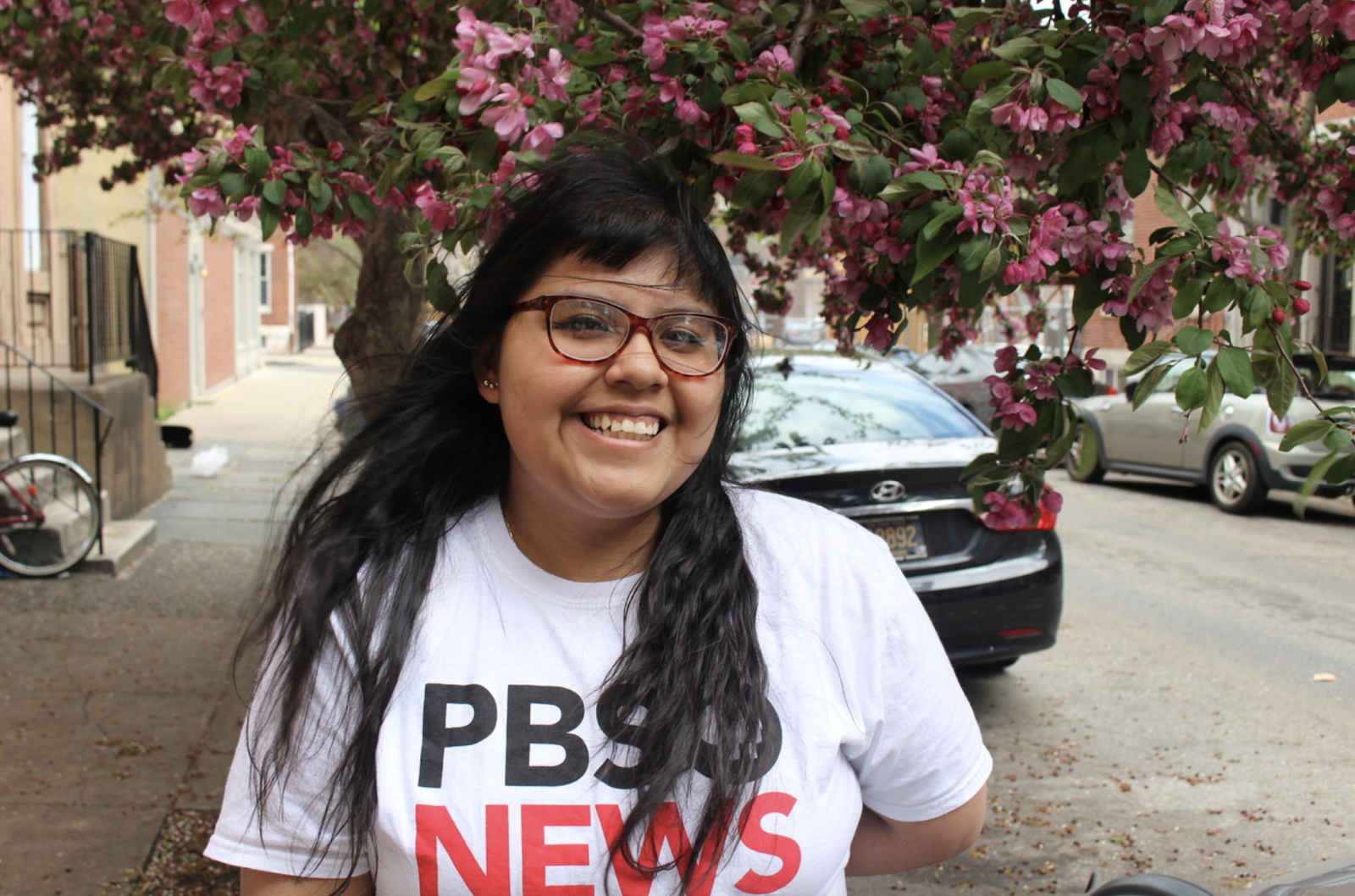 Dariana Garcia, WHYY, Philadelphia
Dariana Garcia graduated from Franklin Learning Center in 2019, where she was editor-in-chief of her school newspaper, The Flash. Garcia wrote and produced award-winning stories, including a video about youth voter turnout in Philadelphia. She was a Student Reporting Labs Academy Fellow during the summer of 2019 and worked with a team to produce a story  about an innovative art space that mixes art and technology to provide visitors with unique immersive experiences. 
"I hope to further improve my media skills this summer as a Gwen Ifill Fellow and become a better storyteller," said Garcia. 
Garcia has worked closely with WHYY through their Media Labs program and was a WHYY Youth intern in 2019. 
"We're really proud of Dariana. She's just one of the distinguished graduates of our program, but really stands out for her dedication to journalism. It's a great opportunity for her. But also a great opportunity to hear from a young person. Youth voices are important at WHYY," said Craig Santoro, WHYY's director of educational programs. 
Lisa Wilk, long-time WHYY mentor to Garcia and school partnerships manager for the station is excited to continue working with her. "I could not think of a better student journalist in Philadelphia to hold this honor. She is devoted and passionate about telling stories involving the arts, people and her community," said Wilk.
"This fellowship will allow for our station to provide an elevated experience for Dariana as she works on her first published video as a college student."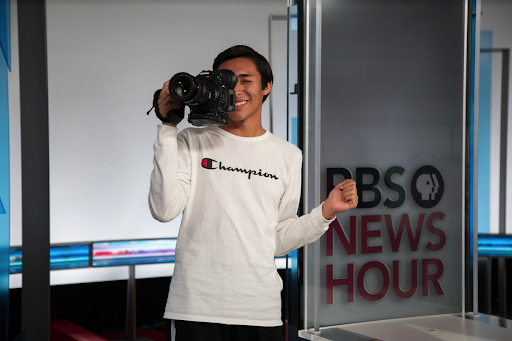 Xavier Dominguez, KRWG, New Mexico Public Media    
Xavier Dominguez is a graduating senior from Las Cruces, New Mexico and will be attending New Mexico State University in the fall. Xavier was an SRL Fellow in 2018 and returned to the Academy in 2019 as SRL's behind-the-scenes student correspondent. His story about youth groups organizing to lower the voting age to 16 was featured in Teen Vogue. He is also featured in KQED's Election Challenge sizzle and won the distinguished honor of SRL Student Journalist of the Year in 2019. 
Dominguez is most excited about having the opportunity to learn in a professional environment. "I hope to be able to get first-hand experience on what it's like working in a newsroom and to learn the best ways to produce and write powerful stories," said Dominguez. 
"KRWG Public Media is committed to providing educational experiences for students.  We worked with Xavier in the Las Cruces Public Schools' broadcasting program. It's been so rewarding to see him grow with the PBS NewsHour Student Reporting Labs," said Fred Martino, Ph.D., KRWG Director of Content. "Now, as he gets ready to enter New Mexico State University, we're looking forward to working with him again this summer."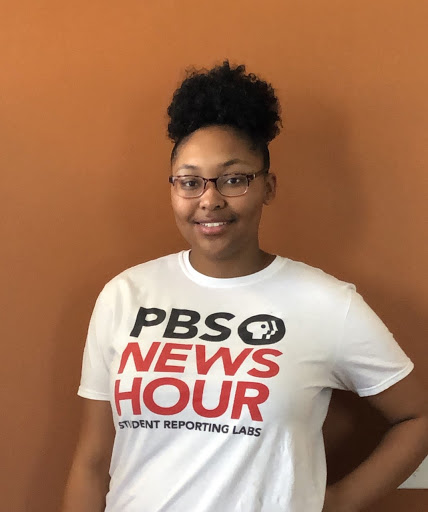 Corie McCowin, NET Nebraska PBS, Lincoln
Corie McCowin attends Omaha North Magnet High School in Omaha, Nebraska and was the lead producer for a piece about how young African American women are standing up for themselves, which was included in SRL's series, "No Labels: Breaking Down Stereotypes and Misconceptions".
"I'm looking forward to developing my reporting skills as a Gwen Ifill Fellow," said McCowin. "I want to gain more knowledge by learning from experienced journalists this summer."
NET CEO and General Manager Mark Leonard is excited to welcome McCowin. 
"It is a great opportunity for a high school student to learn from a team of veterans from both NET and the PBS NewsHour teams as well as bring a new fresh perspective to our team."  
McCowin will be working with NET's Emerging Media group. "NET, Nebraska's PBS & NPR Stations are always thrilled to work with talented new storytellers, and we're especially excited to be partnering with the PBS NewsHour Student Reporting Labs in support of young journalists across America," said Chad Davis, assistant general manager for emerging media at NET. 
"A fellowship like this not only brings the high standards and rich values of Gwen Ifill to a new generation, it also enriches our local communities through the elevation of new and diverse perspectives."
The summer fellowships were created in honor of award-winning anchor, reporter, and author Gwen Ifill, the former PBS NewsHour co-anchor and managing editor and Washington Week moderator and managing editor, who died in November 2016 after complications from endometrial cancer. 
Ifill became one of the nation's most respected political journalists: the first African-American woman to moderate a vice-presidential debate and the first to host a major weekly political-affairs program. She was an early supporter and mentor to middle and high school journalists in the Student Reporting Labs program.
Student Reporting Labs (SRL) creates transformative educational experiences through video journalism that inspire youth to find their voice and engage with their communities. SRL lesson plans, assignment prompts and instruction tools facilitate project-based learning that builds critical thinking, problem-solving, teamwork, and communication skills. Follow Student Reporting Labs on Facebook, Twitter, and Instagram. Major support is provided by the Corporation for Public Broadcasting, the MacArthur Foundation, the National Science Foundation and the National Institutes of Health Science Education Partnership Award.  
KRWG provides local news, weather, and traffic reports for Las Cruces,
New Mexico and El Paso, Texas and nearby communities. KRWG endeavors to facilitate New Mexico State University outreach by providing public radio, television and digital services to southern New Mexico and West Texas. We strive to engage community development by providing relevant news, a forum for open discussion, and a celebration of the arts, while preserving and conveying human and natural history. 
WHYY is the leading public media organization in the Philadelphia Region, including Delaware, New Jersey, Pennsylvania and beyond. WHYY produces more than a dozen local programs, such as Fresh Air with Terry Gross, Friday Arts and Radio Times and offers  a robust regional news service supported by a newsroom more than 50 people strong. WHYY is also your local PBS and NPR member station, bringing you long-time favorite programs, such as Antiques Roadshow, Morning Edition and more. WHYY is deeply committed to the needs of young people. The station also offers multimedia instruction in their studios and at 28+ local schools. 
NET, Nebraska's PBS & NPR Stations is the statewide public media service dedicated to creating opportunities for Nebraskans to engage with critical issues, compelling stories and quality entertainment. More than 1 million people watch, listen and click each month. NETA serves each of Nebraska's 93 counties with 52,560 hours of programming each year on 4 television and 2 radio channels, plus digital, online and mobile content. In addition to providing 232.5 hours of trusted educational children's television programming each week, NET provides programming in the arts, award-winning news and current affairs information and emergency alert services.
About PBS NewsHour                         
PBS NewsHour is seen by over four million weekly viewers and is also available online, via public radio in select markets, and via podcast. PBS NewsHour is a production of NewsHour Productions LLC, a wholly-owned nonprofit subsidiary of WETA Washington, D.C., in association with WNET in New York. More information on PBS NewsHour is available at pbs.org/newshour. On social media, visit NewsHour on Facebook or follow @NewsHour on Twitter.
Media Contacts
Elis Estrada, Senior Director, Student Reporting Labs: eestrada@newshour.org
Marcus Markle, Communications Manager, Student Reporting Labs: mmarkle@newshour.org